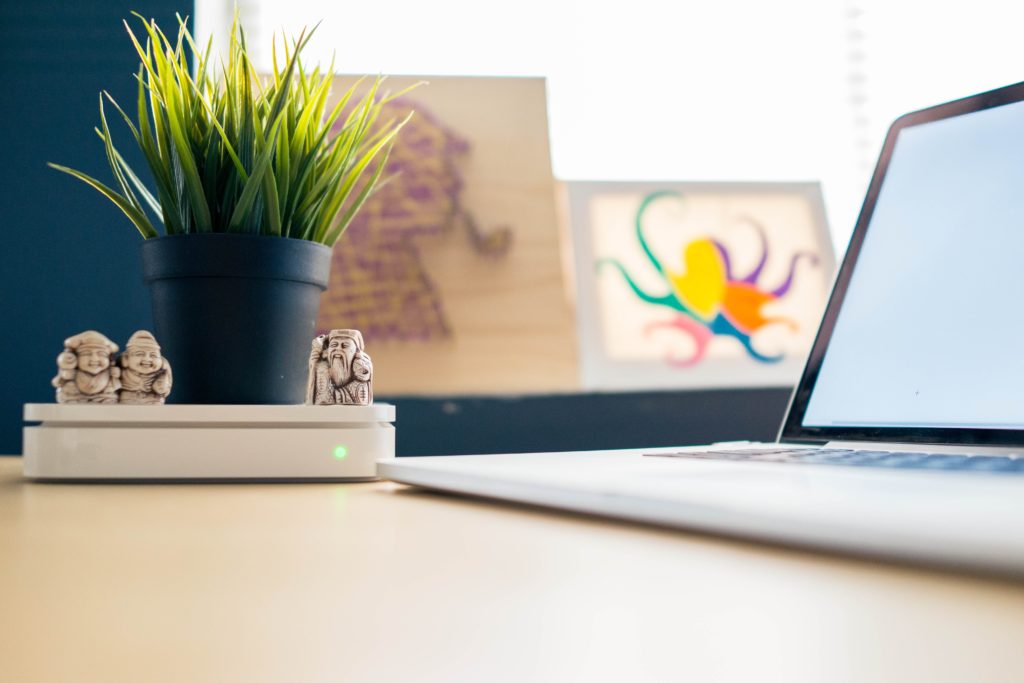 On the fence about running a business from home?
It's common to have mixed feelings about it.
If you deal with a daily commute to and from work each day only to spend hours trapped behind a desk, the thought of running a business from home probably seems like a dream.
To others, the belief that working out of your home is for some reason "not really working" might be keeping you from seriously considering a great opportunity.
The truth is, in today's unstable job market and fragile economy, home-based businesses are doing better than ever and give individuals an opportunity at real entrepreneurship whether it's making an idea a reality or investing in a successful franchise.
To clear the air, we've compiled a list of five major myths commonly––but incorrectly held––about home-based businesses and home-based franchising.
Let's dive in, shall we?
Myth 1: Home-based businesses and franchises are short-lived
This myth is kept alive by the notion that those who work from home aren't "serious" about running a successful business and want to "casually grow their business" without getting out of their pajamas each morning.
When it comes to baseless stigmas like this, all we need to do is take a peek at the numbers to discover how wrong they are.
In reality, just about half of those who manage businesses from home have been in business for more than 15 years.
This surprisingly high rate of long-term success came amongst many other head-turning facts in a report titled Homepreneurs: A Vital Economic Force––a survey which took its data straight from the Network Solutions Small Business Success Index (SBSI).
Tie this fact to other studies showing successful home-based business owners providing at least 50% of their household income, and it's pretty clear that working from home does nothing to lessen the potential for long-term success compared to other professional paths available to you.
Myth 2: Home-based businesses make you less productive
Simply put, there's absolutely no study data out there to support this idea.
In fact, studies that have looked at this found exactly the opposite to be true.
British Telecom, for instance, found that its home workers get an average of 20 percent more work done from their home offices than those who hunch over a desk in the office. 
Add to this a study by CareerBuilder that found that 35 percent of those who work from home actually spend more "work time" working primarily because they don't waste their time with commutes and other time consuming aspects of in-office work.
Keep in mind when it comes to grout and tile cleaning, repair and restoration, you won't be spending your day cooped up in your home office trapped behind a computer screen.
This industry gets you out into your community meeting new people, growing your business, and carrying out great work on-site.
Myth 3: Other than lower overhead, there are no financial incentives to home-based franchising
This one's particularly easy to dispel as pure baloney.
There are plenty of amazing tax incentives that are available to home-based franchises, you just have to take the time to look for them in the right places.
Brankrate.com has put together of twelve tax deductible items you can claim specifically for your home business which include things like:
Office supplies
Insurance premiums
Social Security
Phone Charges
Software and subscriptions
Check out the full list here.
Myth 4: Home-based businesses have limited earning potential
Again, the facts tell a much different story when it comes to making money from a business run out of your home.
A nationwide survey carried out by the authors of 2001's The Entrepreneurial Parent found that while over half of the respondents worked less than 40 hours a week, one in seven were earning more than $100,000 each year.
Even more recently, the researchers at IDC found that the average income for home office households was $63,000 a year.
So, are home-based franchise owners limited to what they can earn? Absolutely not!
Dedicating yourself to a business that provides a unique service people need is a recipe for growth no matter where you're doing the work.
Myth 5: Clients simply don't take you seriously
The number of owners operating businesses from home increased from 3.47 million in 1999 to 3.34 million in 2005. That's a 25 percent increase––proof that this stigma is quickly dying.
Steve King of Emergent Research has studied this trend to update the figures, which came from the last census and found that number to be closer to 6.6 million today.
The simple truth is, while home businesses might not have sprawling boardrooms, these things simply don't matter to customers in need of professional home services.
Being a successful owner isn't about where you choose to operate your business, it's about applying yourself to accomplishing great work and forging customer relationships that last.
Here at The Groutsmith, we let our owners operate where they feel most comfortable. Interested in learning more about this unique opportunity? Click here to get started.
Looking to learn what it's like to own a Groutsmith franchise? Get a first-hand look from eight franchisees in our free Q&A guide. Click below to download.