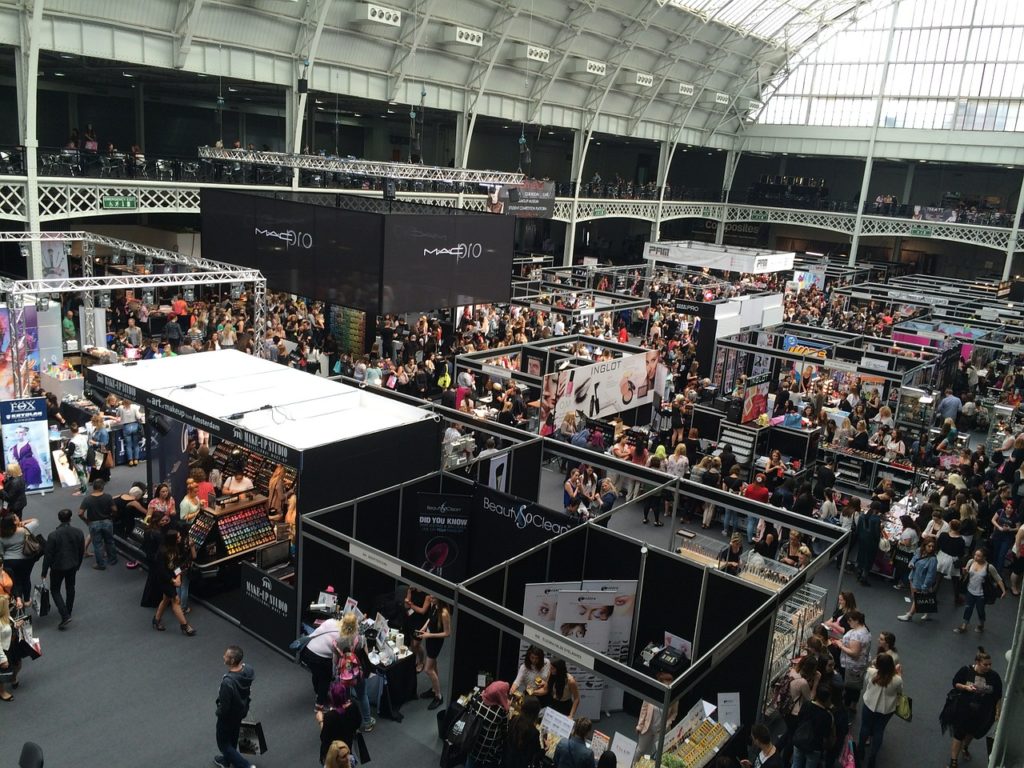 If you're like most people, you've probably attended a trade show at some point in your life. These events typically have booths featuring various businesses along with presentations covering relevant topics. There are trade shows for all sorts of industries, including franchising.
Before you rush out to the nearest event, there are a few things you should do to prepare yourself to get the most out of a franchise trade show.
Before the Show
The goal of any franchise at a trade show is to get leads for interested and qualified franchisees. Keeping that in mind, you'll want to go into the event with your own goals.
Find shows that meet your needs. This could be based on location, timing, industry, etc. Attending trade shows can provide you with a wealth of information, but the wrong kind of information or information at the wrong time isn't helpful.
Narrow your focus. If you're still pretty new in your franchise buying journey, try to nail down a few needs or must haves that can help you quickly filter different franchises that you may or may not want to talk to. For example, if you decide you want to buy a home service based franchise, you won't want to talk to folks running a fast food franchise.
Review the franchise exhibitors list. You may have a lot of ground to cover and you want to make sure you get what you're looking for out of the trade show. Pick out at least a few franchises you know you want to talk to, and make sure to eliminate some from your list as well. Performing some quick online research about each franchise on your list is a great way to prepare.
Plan your presentations. Reviewing a presentation or seminar schedule and adding the details to a digital calendar will help ensure you don't miss a chance to learn valuable information directly from the experts. Topics for the presentations can range from general (how to evaluate a potential franchise) to very specific (Q&A session with a franchise owner). Understanding your own knowledge gaps ahead of the conference or trade show can help inform your choices.
At the Show
Find a map. Acquaint yourself with where presentations take place along with the location of any franchises of interest.
Talk with franchisors. You've likely established that one of your goals in attending a franchise trade show is to learn more about particular franchises. There's no better way to do that than talk to the franchisors at the show. So make a point to take some time to introduce yourself, outline what you're looking for, and ask a few key questions.
It can be incredibly helpful to take notes of your conversations so you don't forget. Any handouts or printed materials a franchise provides can be reviewed later. But don't wait too long. If you find yourself having a productive conversation, it could be beneficial to find a quiet place and jot down your thoughts before moving on to your next conversation.
Schedule one-on-one time with top franchises. If there are one or two franchises that you're interested in learning more about, don't hesitate to see if the exhibitor can schedule time with you at the show for a one-on-one meeting. In this setting, you'll have a little more time and their full attention to have a meaningful conversation.
Trust your gut. If something doesn't seem right when talking with a particular franchise, your intuition can be a valuable indicator. The last thing you want is to spend too much time evaluating a franchise that you feel wouldn't be a good fit.
Attend the presentations. If you've done your homework ahead of time, you'll have a good idea of which sessions will be most valuable to you.
After the Show
Review your materials. Review everything you received from franchises. Assess how you feel about each one after some time has passed and the excitement of the event has lessened.
Reach out. If there was someone high on your list that you made a good connection with, don't hesitate to get in touch to talk about the next steps.
See how franchises respond. If there wasn't a standout franchise that you just have to keep talking to, it's OK to wait for the franchises to contact you. This could, in fact, be an indicator of how well they are running their program and show what it would look like to be a franchisee.
Franchise Trade Shows to Check Out
The Franchise Expo – Events held throughout the country throughout the year
International Franchise Expo – May 31-June 2, 2018 New York, NY
IFA 2018 Convention – This show has already passed for 2018, but they do have audio recordings available for purchase and the date and location set for next year (February 24-27, 2019 Las Vegas, NV)
Franchise Expo West – November 1-3, 2018 Los Angeles, CA
Interested in a low-cost franchise opportunity offering low startup costs and minimal monthly overhead? Click here to learn why The Groutsmith stands out as the leader in grout and tile cleaning, repair and restoration. Want to connect with us one-on-one to get started? Contact us today.
Looking to learn what it's like to own a Groutsmith franchise? Get a first-hand look from eight franchisees in our free Q&A guide. Click below to download.