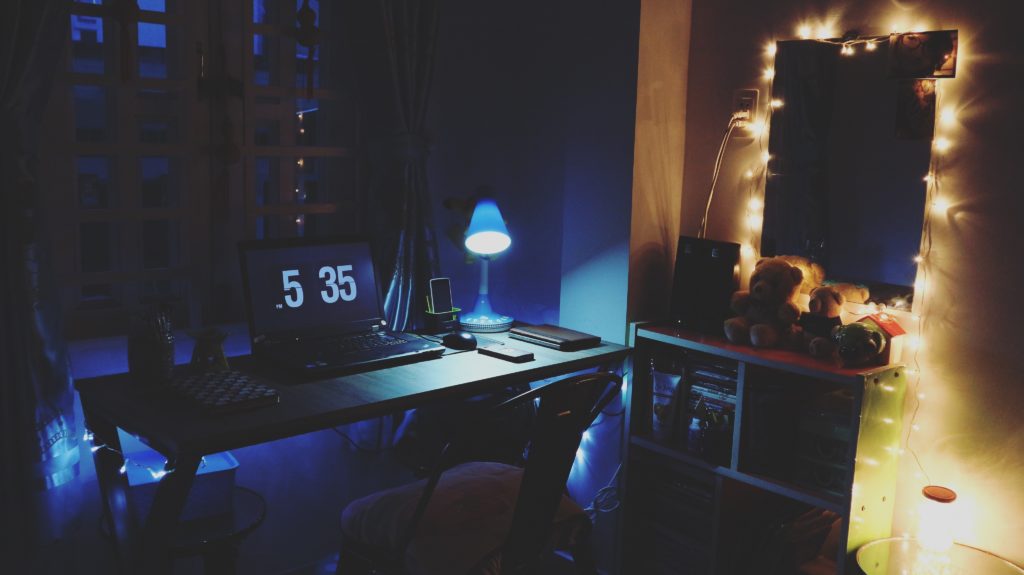 Franchises come in all kinds of shapes and sizes.
From restaurants to retail stores, many of these options require you to make an investment in a physical space of some kind, whether it's building space for you customers to fill in the case of a restaurant, or an office space to run the business from.
Today, home-based franchising is becoming an extremely popular option, especially for those who aren't interested in the risks that come with purchasing or renting physical space. 
This trend toward home-based franchising has only become more popular in recent years.
According to a recent survey from the Small Business Success Index, there are roughly 6.6 million home businesses nationwide, which generate at least 50 percent of the household income. All in all, these businesses employ over 13 million people across the nation.
As more opportunities arise, the question you're probably asking yourself is:
Am I the kind of person that could run a successful franchise business from home?
Let's take a closer look at what its like to run a business from home to give you a better idea of whether or not it's the right decision for you.
Cost-effective home offices require proficient organizational and management skills
Unlike years ago before computers appeared in everyone's home, it was much more expensive and difficult to turn a home office into a success, scalable business.
Today it's completely different.
The modern home office can be just as effective as any "traditional" office space since software gives business owners the ability to organize their finances, create work schedules, interact with clients and manage employees from a single computer directly from home.
In contrast, buying or renting a storefront franchise can be very costly, and if difficult circumstances arise, these expenses can mean the difference between sinking and swimming––especially in earlier years of your business.
To successfully manage a business from one place, organization becomes very important. Great home business owners are able to set rigid schedules and ensure that everyone on the team knows what needs to be done.
The stigma of the "casual" home business is fading quickly as customers and clients realize these businesses require just as much hard work and dedication as any other business does.
Successful home-based franchisees make well-informed investment decisions
While there are many different industries that offer home-based franchising options, the home services industry is one of the largest and fastest growing as it fits the home-based business model perfectly.
In general, owners manage clients and organize schedules from their office and then meet the customer at their home or business to carry out work on-site. Since the service comes to them, there's virtually no need for a physical location at all apart from equipment storage for those who need a little extra space.
Although the industry is a great fit, not all companies are equal. Great owners take the time and effort to contact existing franchisees, look over the Franchise Disclosure Documents and ask as many questions as it takes to make sure the company's brand and business model will give them the tools they need to succeed.
Without a traditional storefront, it's important to make sure the franchise you invest in has sufficient marketing and advertising resources that will help you attract new customers and grow the business within your community.
Successful home franchisees take a full-time attitude toward their work
Once you've made a decision and an investment in a brand you trust, it's important to follow through and approach it just as you would any other kind of full-time business.
Franchising requires full-time commitment, especially when your business is just getting off the ground.
With this in mind, home-businesses typically turn hard work into big payoffs. Jeff Elgin, CEO of FranChoice underscores the big earning potential that comes with home-based franchising saying, "Some of these low-investment franchises have the highest rates of return in all of franchising."
All-in-all, running a business from home means combining a hard-working attitude, diligent research, and a knack for organization and management together to not only carry out great work, but also to grow the business into something you can truly be proud to be a part of.
Want to learn more about The Groutsmith's unique franchise opportunity? Click here to find out more about why The Groutsmith sets itself apart within this growing industry, or contact us today to get started with a franchise of your very own.
Looking to learn what it's like to own a Groutsmith franchise? Get a first-hand look from eight franchisees in our free Q&A guide. Click below to download.