Scott Wiegand, a Groutsmith franchisee approaching his one-year anniversary with the company is no stranger to running a business. Before coming on board as a member of the Groutsmith franchise family, Scott gained a firm understanding of business ownership and management as an owner of a custom software consulting company.
While Scott says the business itself was fundamentally different than what he does now as a Groutsmith owner, his experience running the various aspects of a business helped him gain a footing in the local market which has led his new Groutsmith business to become profitable in just a matter of months.
Finding himself prepared to take a different professional path in life, Scott had watched The Groutsmith grow into a successful franchise business through a personal connection with the Smith family in the years leading up to his involvement with the brand.
"I liked the results I was hearing from some of the other franchises that had been established."
Although he had already gained a good understanding of the business, Scott says a few things stood out to him that made the Groutmith a unique and compelling opportunity from a business standpoint.
"One of the biggest advantages I liked were the flat-rate royalties. That's something you don't see very often and it gives me as an owner, a sense of security that I can continue to contribute the same amount regardless of how well my business does at any given time."
Aside from this, Scott also commented on enjoying the close-knit nature of the business itself.
"I like the fact that this isn't a giant company that controls their franchisees too closely. A lot of companies are very strict, but this is pretty much the opposite. You'll be guided with a very effective business strategy, but you can take control of the business and run it the way you want to. Coming from a non-franchise background, that was huge for me."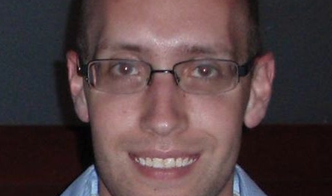 Since he started serving the Charlotte area about nine months ago, Scott says the response he's gotten from customers has been positive.
"One of the biggest hurdles early on was the fact that so many people simply don't know a business like this exists. When they find you, they're excited because we're just about the only ones doing this kind of work and they're happy with the results."
Scott highlighted excellent customer service as the key component driving his growth as a home services business.
"We're very focused on great customer service. We've actually taken a lot of our competitors' work because they're either unresponsive to customers or generally unpleasant to deal with in person. We strive to put great service first and we've gotten very good results over the past nine months."
Coming on board as a Groutsmith owner and learning the home services skills needed to succeed was something Scott described as being, "very simple and straightforward. Not hard at all."
When questions did arise, he respected the effectiveness Jonathan and the rest of the Groutsmith team showed when clarifying things keeping in mind that for just about every new franchisee, it's the first time they're learning about tile and grout restoration.
When asked what changes he experienced after shifting to the role of Groutsmith owner, Scott says the biggest difference from an ownership standpoint was cash flow.
"Before, my customers were other companies who might not pay you for 6 months at a time. In this business, you're paid after every job, every day so there's a steady flow of cash which goes a long way to make life much easier and less stressful."
As for day-to-day changes in how he operates his Groutsmith business compared to his prior one, Scott says he no longer spends his days locked away inside an office behind a desk. Now, he plays a hands-on role in a business that allows him to meet new people and travel around his area during the day.
As for the future, Scott says the growth he's seen in under a year has made him very optimistic about the future of the business.
"I definitely see us growing well into the future. I think it's a very viable long-term franchise that will be around for many years to come."
Interested in learning more about our unique franchise opportunities? Click here to get started.