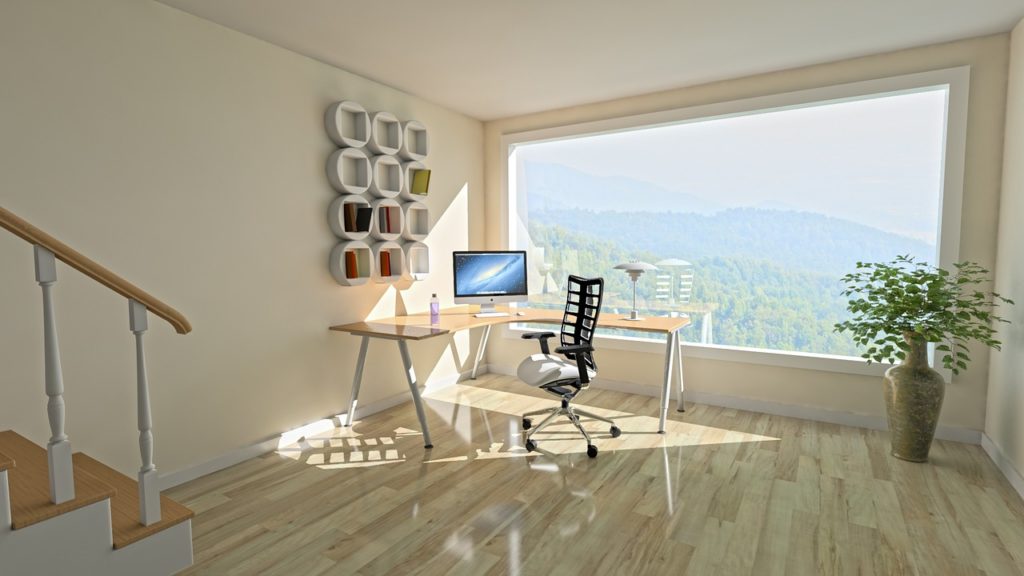 Buying a franchise you can run from home can save new business owners a lot of money they'd otherwise have to spend on rent, extra utilities, insurance and other costs.
It also awards you more freedom over how you decide to run your business day-to-day. But while the benefits of home-based franchising can be alluring, it's important to realize that not all opportunities are the same.
[Read Also:] Buying a Franchise in 2016: 4 Ways to Prepare Today
Franchises are an investment. To make that investment pay off, it's up to you to carefully research your options and make a well-informed decision.
To help you make your decision a good one, we've put together a brief guide highlighting four key things to do before you sign the dotted line.
1. Decide if a home-based franchise is right for you
Before you dive into the opportunities, step back and consider whether or not you're best suited to work from home. Remember that working from home is still work, and while certain freedoms do come with an office-less environment, a home office doesn't change the fact you need to work diligently to move your business forward.
Ask yourself:
Can I be effective working by myself throughout the day?
Am I self-motivated enough not to treat this like a side project?
Can I live and work in the same place each day?
Do I have the space needed to run a business comfortably?
If you're confident you're well-suited to run a business from home, make sure to check local government ordinances to ensure your home is zoned for the kind of business you're interested in.
[Read Also:] Is Running a Business From Home Right for You?
2. Ask franchisors the right questions
When an opportunity seems like a fit, it's time to ask the right questions. Franchisors are required to give potential owners a franchise disclosure document (FDD). This is a hefty legal document filled with details about the business meant to give you everything needed to make a smart choice including earnings information, royalty fees, franchise success rates and more.
[Read Also:] What is a Franchise Disclosure Document (FDD)?
Every franchise will try to convince you they're the best, so it's crucially important to lead with good questions, such as:
Can you explain the termination rules in detail?

Can any renew the FDD? If so, how many times?

Can you explain the initial fees versus the continuing payments?

What are the details of the training program? Will I learn everything I need to know about the business?
3. Make sure your home is ready for the business
Once you've made the decision to move forward with a particular home-based franchise opportunity, it's time to focus on the space you'll be working in, AKA your home.
First, you'll have to apply for a business license. Get in touch with your local city hall to determine what kind of license you'll need and which agencies you'll need to talk to obtain it.
Apart from licenses, experts suggest putting a level of insurance protection in place through a commercial general liability policy.
With those pieces in place, it's time to get down to business inside your home. If you already have a home office, great. If not, set aside a space you can devote fully to the business. Treat it like its own entity separate from the trappings of your home. Get a dedicated business phone line, strengthen your internet connection, and present yourself professionally even if you're not leaving the house.
4. Get out of the house and start drumming up business
Once you have the proper at-home set-up, it's time to get out of the house to start generating buzz and business opportunities in your area. Don't rely on customers coming to you yourself.
The good news is, finding business shouldn't be too hard if you're offering a new service to your company. If you're a primarily word-of-mouth driven business, start with friends and family and other groups you're directly connected to along with a modest budget for local advertising.
Remember that some of the best marketing channels cost little to nothing more than the time you're willing to spend using them. Social media, in particular, provides a huge opportunity to start getting good reviews and generate discussions among customers and their connections.
[Read Also:] 5 Ways Franchisees Can Use Social Media to Get More Business
Apart from growing a customer base, it's also important to battle the solitary lifestyle that can come with at-home business ownership by reaching out to local or nation-wide business groups dedicated to helping at-home owners develop best practices and get their businesses to the next level.
Interested in a unique low-cost service franchise opportunity available all around the country? Click here to learn about owning an at-home franchise with The Groutsmith or start a conversation with us today.
Looking to learn what it's like to own a Groutsmith franchise? Get a first-hand look from eight franchisees in our free Q&A guide. Click below to download.