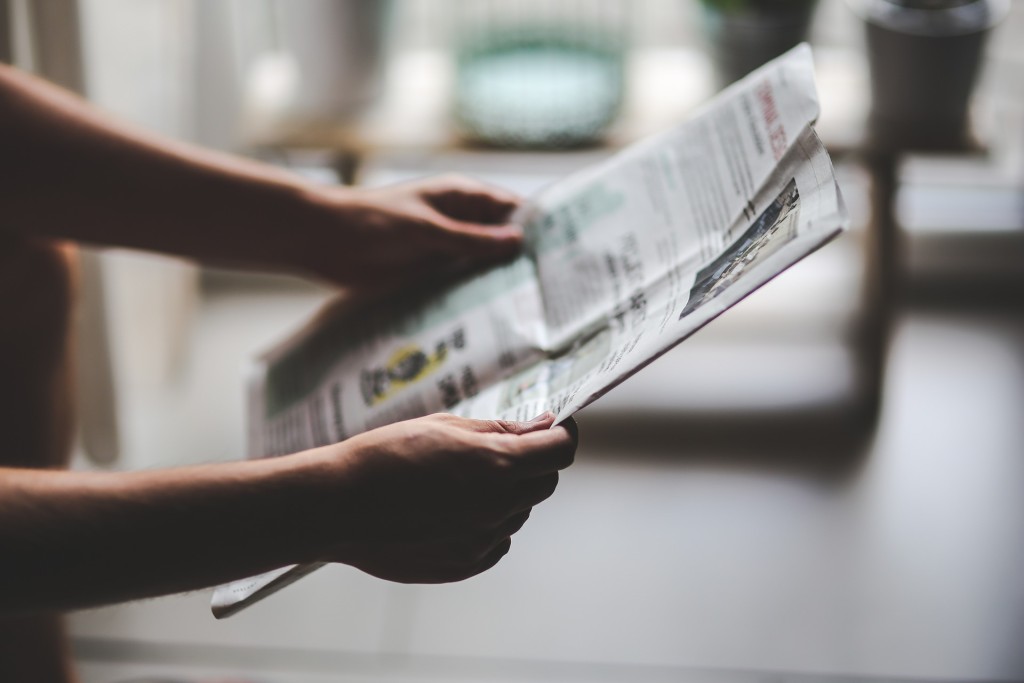 One of the biggest challenges of opening a new business is getting in front of potential customers.
Since most people in your area likely haven't heard of you, a few well-placed ads can generate immediate interest in your business, especially among those who are in need of what you offer but haven't had an opportunity to buy from a local vendor or service provider until now. 
Whether you're looking for more traffic to your website or simply want the phone to ring, advertising a franchise locally can be done without costing an arm and a leg. When done well, it will pay for itself and then some.
[Read Also:] 3 Free Resources to Help You Grow Your Franchise
Here are a few franchise advertising tips our franchisees have found work well in the early stages of the business:
1. Local newspapers and magazines
Sure, newspapers and magazines are a very traditional place to advertise, but it's still one of the easiest ways to get a lot of local exposure. Aside from simply getting your name out there, newspapers and magazine ads work best when combined with some kind of coupon or offer.
Coupons are great for two reasons. First, the lower price makes it easier to convince a new customer to try you out. Second, it lets you track the success of your ads. Depending on how many people are redeeming a particular offer, you can see what newspapers or magazines are generating the most customers so you can adjust your advertising accordingly.
[Read Also:] 5 Profit Tips for New Franchise Owners
Also, as many local publications expand online, they might offer both print and digital franchise advertising opportunities which can help you drive additional traffic to your website and/or social media pages.
2. Local deal websites
Similar to putting coupons in a newspaper, there's a huge opportunity to take advantage of local deal websites for people looking for discounts and sales. Groupon, Yelp, and LivingSocial are three of the biggest but there are many more to choose from.
If you're not familiar with how these sites work, it's pretty simple. Businesses create a discount for a particular product or service, which is then posted on the service's website as a listing. Those who are browsing deals in your category can then redeem the deal with you directly.
Keep in mind that this option isn't going to net you much revenue up front, since most sites require you to discount your price by 50% or more. The value is in making a great first impression with new customers so that they'll return later to engage at full price. People love great deals, so be prepared to handle an influx of customers in a short period of time. More than anything, make sure that first impression is a good one.
3. Pay-per-click advertising for franchises
Today, many customers young and old almost exclusively use Google to find what they're looking for––even locally. For franchises, that means making sure you're appearing in search results as high in the list as possible.
While setting up a great website and staying active on social media helps you boost your rank, pay-per-click advertising (the ads that appear at the top of Google search results pages) allow you to get even better visibility while targeting specific keywords people tend to search for. In other words, those looking for your products and services will see your listing even if they don't search for you by name.
If you're completely new to digital advertising, Google Adwords is the service through which businesses build and manage their ads. In short, you pay a set amount each time your ad appears for a particular keyword. Since many keywords are more "competitive" than others, the rates can vary greatly.
4. Social media ads
Facebook, Twitter and LinkedIn each have their own advertisement platforms, too. In general, they each work pretty much the same. You can either set an advertisement goal (such as 100 new followers), or pay for ads depending on how many times they appear to potential customers. These ads are displayed in sidebars and sometimes directly within users' news feeds as sponsored posts.
[Read Also:] 5 Ways Franchisees Can Use Social Media to Get More Business
With the right offer, interested users can click through to your website to learn more about your products or services, take advantage of an offer, or simply "Like" or follow your social page. If you're interested in leveraging social media like this, you can start with a modest advertising budget under $100, see what works, and optimize your efforts accordingly before making a bigger investment.
The key to making digital franchise advertisements work is messaging. Make sure you're considering what your customers want, and craft a message that appeals to them with a powerful call-to-action.
Interested in a low-cost franchise opportunity you can grow by creating a community of dedicated customers? Click here to learn how The Groutsmith has become a pioneer in grout and tile cleaning, repair and restoration. Want to start a conversation about owning a franchise of your own? We'd love to talk. Click here to contact our team and start a conversation.
Looking to learn what it's like to own a Groutsmith franchise? Get a first-hand look from eight franchisees in our free Q&A guide. Click below to download.