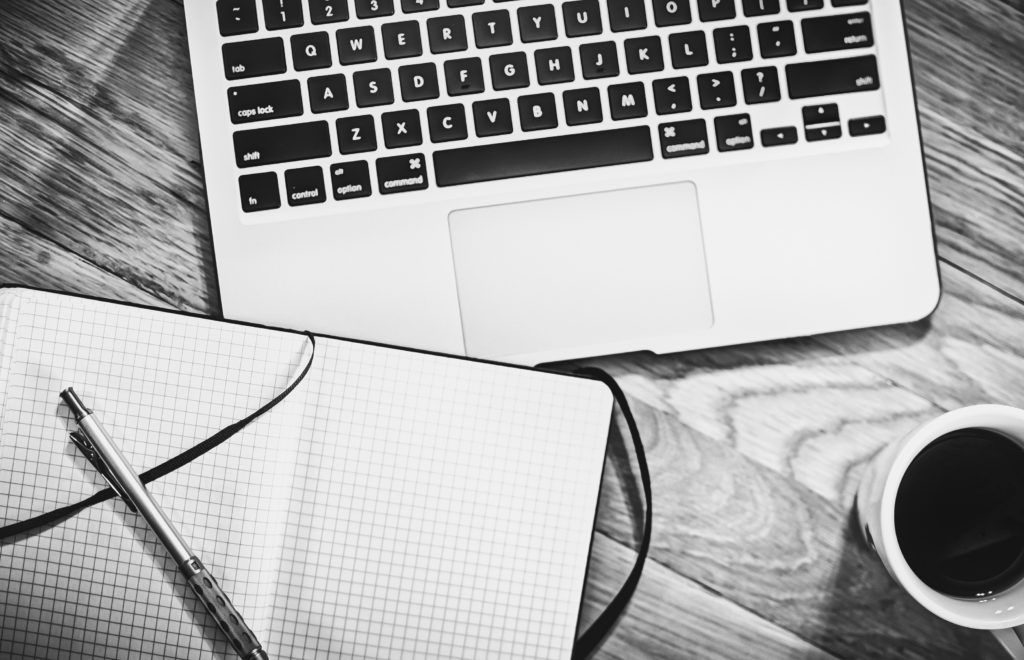 So your search for the right franchise is finally over. After hours of research, you've found an industry and a brand that speaks to you and your goals as a business owner. But the relief of finding a great franchise opportunity quickly turns into an important question you may or may not have considered until now:
What do I do next?
Obviously, you'll need to connect with the franchisor, but there are a few things to do to get a better idea of the business before reaching out to get the ball rolling.
The internet allows franchise buyers to learn much more about the opportunity than they could previously, and smart franchise buyers use all of these resources to their advantage before moving forward with a purchase.
To help you find these resources yourself, we've put together a simple 5-step guide covering all the next steps to take after finding the perfect franchise opportunity.
1. Connect with current franchisees and ask questions
While franchisors often make quite a bit of information available on their website, there's simply no better way to learn what it's like to be a franchisee than asking current franchisees themselves. In addition to learning the day-to-day routine involved with the business, it's also an opportunity to get another angle on the business from the perspective of an actual owner.
Franchisors are required to provide contact information for current and prior franchisees within the franchise disclosure document, but you certainly don't need this in order to connect with current owners.
Here are some ways you can start reaching out now:
1. Reach out on LinkedIn
If you're new to social media, LinkedIn is an online platform for professionals to connect with one another. Creating an account is simple and it's an amazing way to grow your professional network. Need help creating your account and getting setup? Check out this article for an easy step-by-step guide.
If you're already using LinkedIn, use the search tool found in the top toolbar to find current owners. LinkedIn's InMail tool can be used just like an email message to connect with others. Start by introducing yourself and your interest in the company and ask to see if they have a few minutes to run through some questions.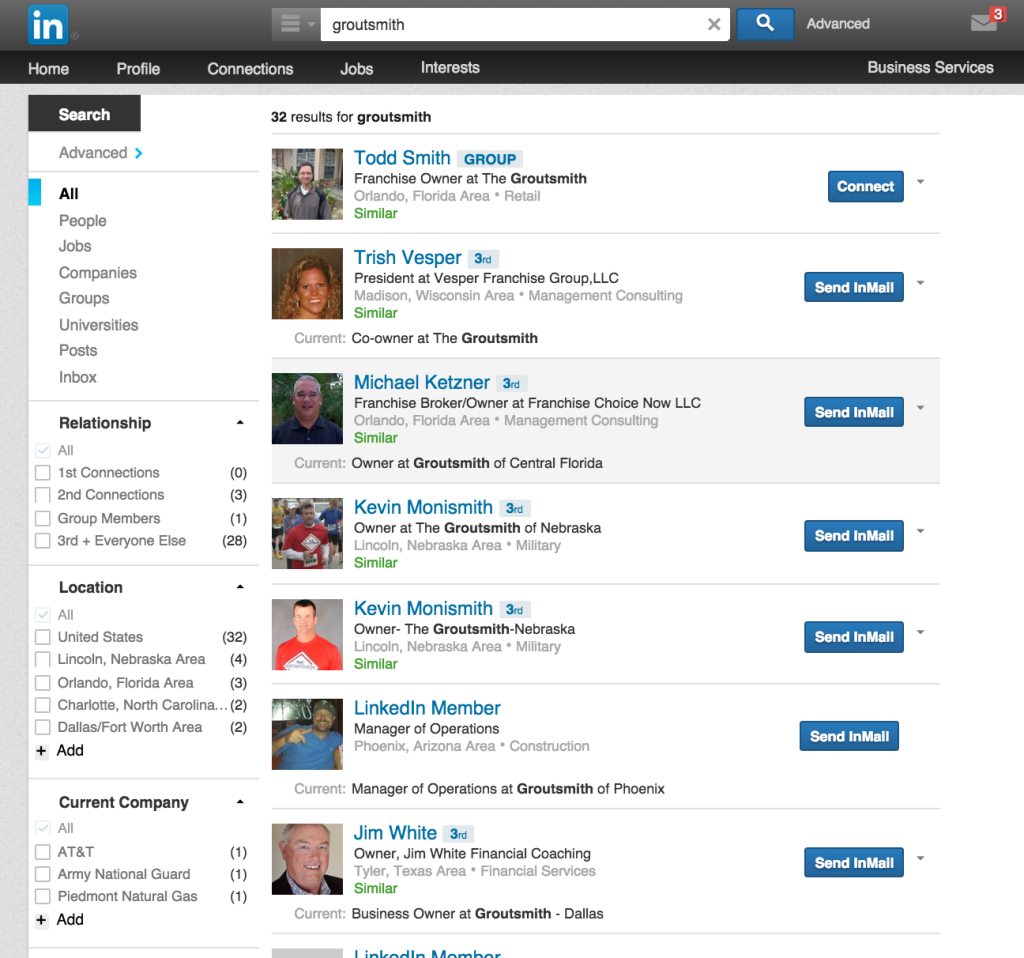 The image above shows just how easy it is to find franchisees on LinkedIn.
2. Use the franchisor's website to find an address or phone number
Many franchisors (us included) make our franchisees' contact information accessible directly on their website. Simply look through the list, make a list of names and pick up the phone.
Not sure which questions to ask? We've put together a great list of questions to ask current franchisees. Read our other post: 10 Questions to Ask Franchisees Before Buying a Franchise
2. Reach out to the franchisor
If you're pleased with what other franchisees had to say about the business and still want to move forward, it's time to reach out to get more information about the buying process from the business's franchise team.
First, ask for any other brochures or information packets they can send, and express interest in making a purchase. They'll clarify the requirements with you over the phone and discuss preliminary details like available territories, pricing, etc.
You'll then be sent the Franchise Disclosure Document which you'll soon discover to be the most important resource available when moving through the buying process. For those who don't know, the FDD is a massive document describing virtually every dimension of the business down to the smallest details
This brings us to step three:
3. Read through the FDD thoroughly
We can't highlight the importance of this step enough. Franchisors are required by law to provide this document to prospective buyers so everyone can make the most informed decision possible.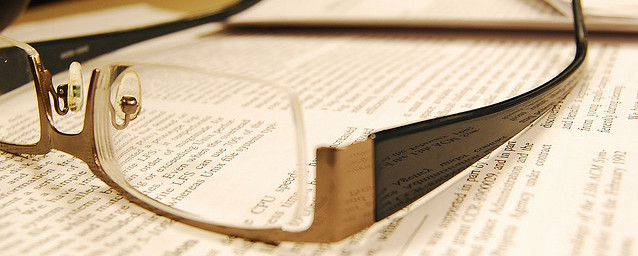 With this in mind, it's in every buyer's best interest to not only read through the FDD, but mark it up, make notes and ask questions if you aren't sure about something.
If you want to learn more about the FDD, check out our other post: What is a Franchise Disclosure Document (FDD)?
4. Hire a franchise attorney to help you understand the details if you need guidance
This step is an optional one geared to a very specific kind of buyer: The person who is 90-99% sure they want to buy the franchise they're looking at but has no idea how to assess the documents they're presented with.
Franchise law can get complicated at times, and if you have the resources to get help from a qualified attorney, they can help ensure all agreements are up to the current laws in your state and can help put complicated concepts and language into terms you can understand.
5. Make an informed decision
After getting a clear understanding of the business model, the fees, the responsibilities and the earning potential, it's time to make a decision.
Owning a franchise has given thousands of people the chance to jump off the corporate ladder and be their own boss at the helm of a business they can be proud of. But finding success in the franchise world means being smart from the very start.
If you're looking for a low-cost franchise opportunity build specifically to give first-time franchise buyers an opportunity to hit the ground running with a business model that has proven itself effective in communities big and small, click here to start a conversation with us today. We'd love to talk.
Looking to learn what it's like to own a Groutsmith franchise? Get a first-hand look from eight franchisees in our free Q&A guide. Click below to download.