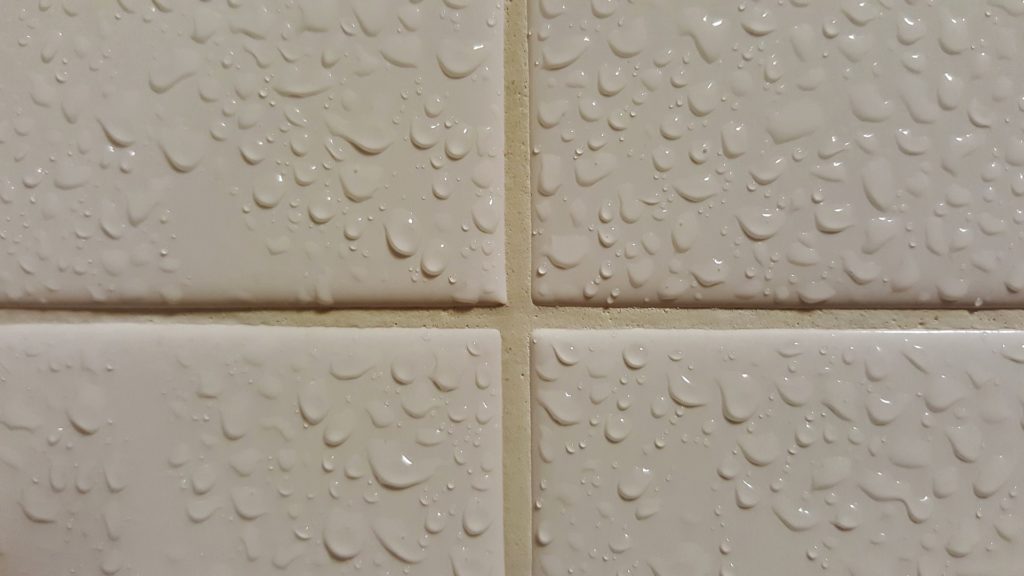 Maintaining tile and grout isn't as easy as many think it is after installing it for the first time. Treating tile and grout like any other surface in your home simply isn't enough to keep it from staining and gradual deterioration. Like many other surfaces, it requires special care.
Properly cleaning tile and grout is a challenging task for the average homeowner––the key reason why so many people reach out to grout and tile cleaning and restoration professionals to ensure the work is done properly.
The correct methods to properly clean tile and grout are rarely followed by most who try to maintain it themselves, simply because they're given bad information or assume they can maintain it properly with the same cleaners they already use.
To clear up the common misconceptions, here are 7 myths and facts to help you better understand how to keep your tile in like-new condition well into the future.
Myth 1: Mopping alone is enough to keep floor tile and grout clean and tidy
The fact is, while proper mopping is great for keeping tile surfaces clean, it's not powerful enough to eliminate the tough-to-reach dirt and grime that gradually settles deep into grout over time.
Poor mopping technique can actually damage and stain your grout faster when dirty mop water pushes dirt and mud particles into porous grout.
Myth 2: Dish soap and regular household cleaners work just fine on tile and grout
Wrong again. Just about every variety of dish soap is extremely viscous, which makes it difficult to completely rinse away on surfaces like grout. While your grout may appear clean after a few washes, dish soaps and other regular cleaning products will gradually build up a residue that sticks inside the grout.
Myth 3: Cleaning with bleach is great for removing hard to clean dirt
While bleach is perfectly fine for use elsewhere in the home, it's a very bad to use bleach to clean stubborn stains out of grout––even when you think it's your only option. Bleach causes grout to slowly deteriorate, weaken, and break apart over time. It can also ruin the shine on glossy tile surfaces in addition to harming the grout.
Myth 4: Acids are perfectly safe to use on tile and grout
It's easy to assume a high-strength acid would be a quick and effective solution to ridding tile and grout of stains, dirt and grime. The truth is much different. Almost all acids are far too strong when it comes to their ability to dissolve and breakdown surfaces. As a result, using these high strength substances can eat away at what you're trying to protect. Grout erosion can occur with only a few applications.
Myth 5: Scrubbing a tile or grout surface with a wire brush is the best way to rid grout joints of stains and discoloration
Wire brushes are easy to find and can seem like an effective way to powerfully blast out stubborn dirt and build-up accumulating in your grout. However, hard scrubbing with a tough wire brush can remove much more than the dirt and grime––it can often damage the grout too.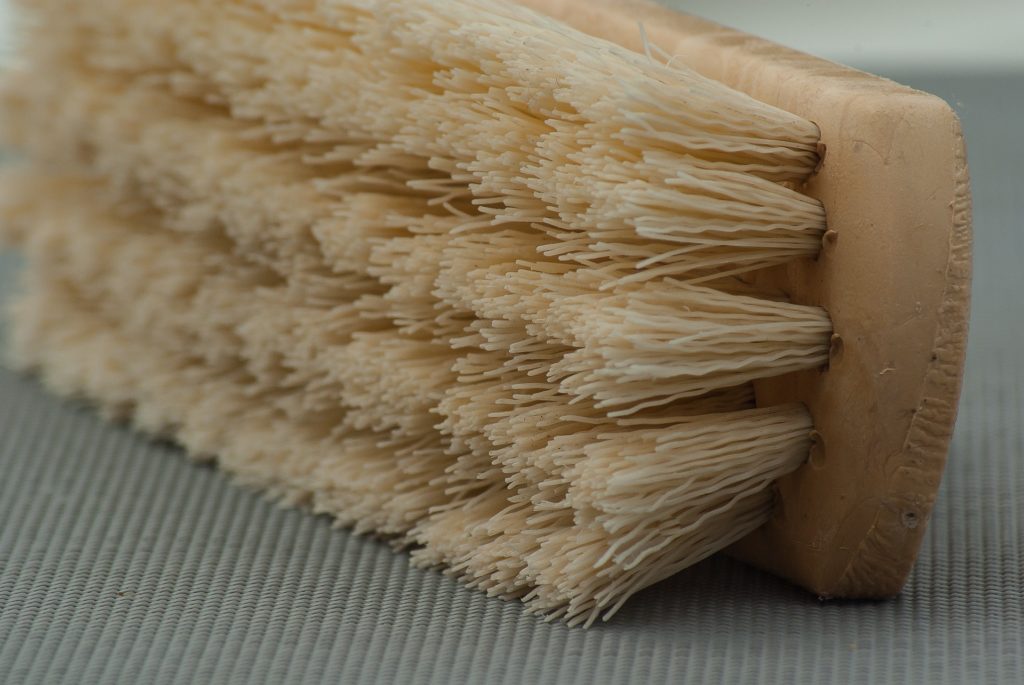 Instead of wire brushes, use a soft brush with a professional-grade cleaner to target dirt without damaging the surfaces you're trying to protest.
Myth 6: Soaking your tile and grout in soapy water will help soften stubborn dirt and make it easier to clean.
Although soaking dirty dishes in soapy water can help loosen stubborn hard-to-clean grime, tile and grout is different. Unlike a stainless steel cooking pan, for example, tile and grout is not designed to be soaked or submerged in water for long periods of time. After drying, dried soap residue can actually attract more dirt to the surface and ruin the appearance of your tile and grout quickly after cleaning.
Myth 7: Tile surfaces need barely any care at all.
This is a commonly held belief among carpet cleaners and other home service providers who may offer grout and tile cleaning as an add-on service. Unfortunately, while tile is certainly stronger and more resilient than carpeting, ensuring tile lasts well into the future means treating it with professional grade products.
Just like any other surface that sees frequent use inside your home, tile requires maintenance from qualified tile and grout cleaning professionals to make sure it lasts well into the future.
Groutsmith is the leading expert when it comes to tile and grout cleaning, repair and restoration. Contact us to get started on your next project. 
Interested in learning about franchising with a grout and tile cleaning and restoration business of your own? Click here to learn more about our unique low-cost franchise opportunity. Want to reach out to our team about getting started with a franchise of your own? Click here to contact us.
Looking to learn what it's like to own a Groutsmith franchise? Get a first-hand look from eight franchisees in our free Q&A guide. Click below to download.