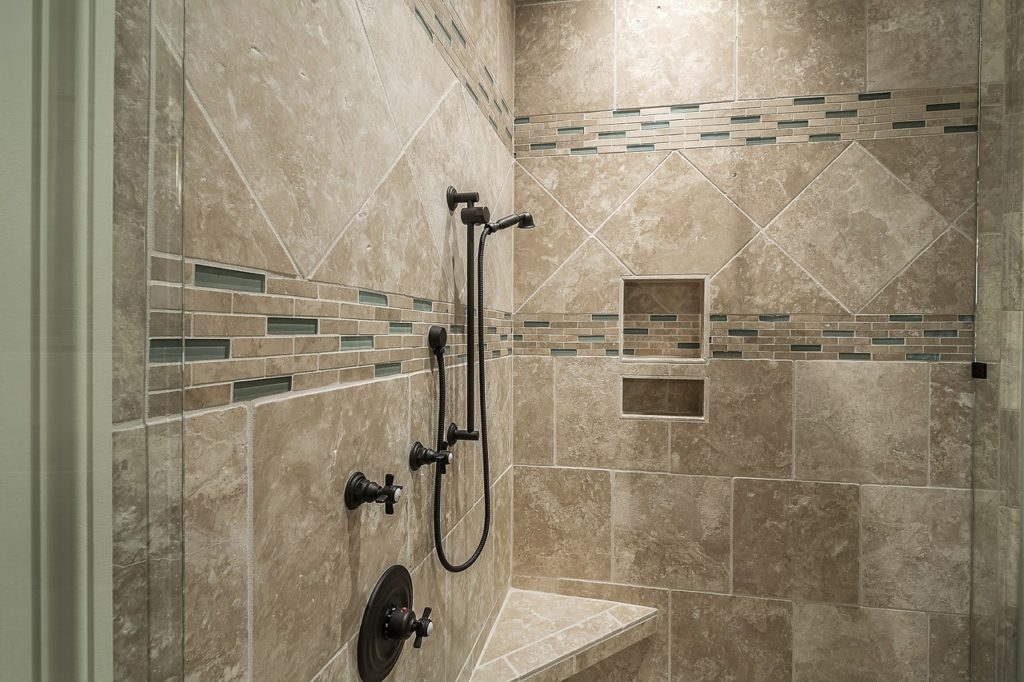 After years of development and testing, The Groutsmith's team of product innovators are proud to present a brand new proprietary product for professional use by our Groutsmith service providers.
The Groutsmith Micron Coat is an entirely new kind of tile and grout sealer. Using an extremely durable, ultra-thin clear micron coating, it creates an ultra-strong seal over the entire floor surface protecting both the tile and grout simultaneously.
Let's dive a little deeper and explore 5 of the biggest advantages this innovative new sealer provides those in search of new ways to keep their surfaces looking like-new every day.
1. No stripping required
Removing sealer from a tile floor traditionally requires stripping––a labor-intensive process necessary before trying to recoat the surface.
With the Groutsmith Micron Coat sealer, stripping isn't part of the equation. Our new sealer is so thin, it takes stripping out of the equation, making it easier to manage when new coats are needed to protect tile and grout.
2. It works on a variety of surfaces
We've crafted Groutsmith Micron Coat to work on a variety of tile surfaces commonly found in homes and businesses today, including:
Ceramic tile
Porcelain tile
Quarry tile
Natural stones
Terrazzo
3. Groutsmith Micron Coat allows you to change the appearance of your floor
Ever wish your could transform the look and feel of your home by giving your older matte tiles a glossy new shine?
Our Micron Coat product makes it possible to radically change the appearance of your tile surfaces by adding a sheen or shine to exactly the level of gloss you want.
4. Maintaining your tiled surfaces is a breeze
Routine cleaning with Groutsmith Gold cleaner makes it easy to keep sealed surfaces intact far longer than traditional sealers are capable of.
Our Micron Coat is designed to resist abrasions and stains––making it easy to maintain over long periods of time.
5. It's perfect for keeping showers free of mold and mildew
Frequent exposure to steam and standing water can wreck havoc on unprotected tile surfaces.
When moisture penetrates unsealed grout, it sets the stage for mold and mildew to take over––a problem that can severely damage your surfaces and require expensive restoration or replacement projects.
Our new Groutsmith Micron Coat not only protects tile from everyday wear, it forms an impenetrable barrier between water and porous grout, giving you the power to not only keep professional tile work looking pristine, but also fully protected from mold and mildew.
Groutsmith Micron Coat is a professional proprietary product available exclusively through Groutsmith service providers. To find a Groutsmith in your area, click here to view our current locations page.
Interested in offering innovative products like this to homeowners and businesses in your area? Click here to learn more about our low-cost franchising opportunity and contact us today to start a conversation. We'd love to hear from you!
Looking to learn what it's like to own a Groutsmith franchise? Get a first-hand look from eight franchisees in our free Q&A guide. Click below to download.