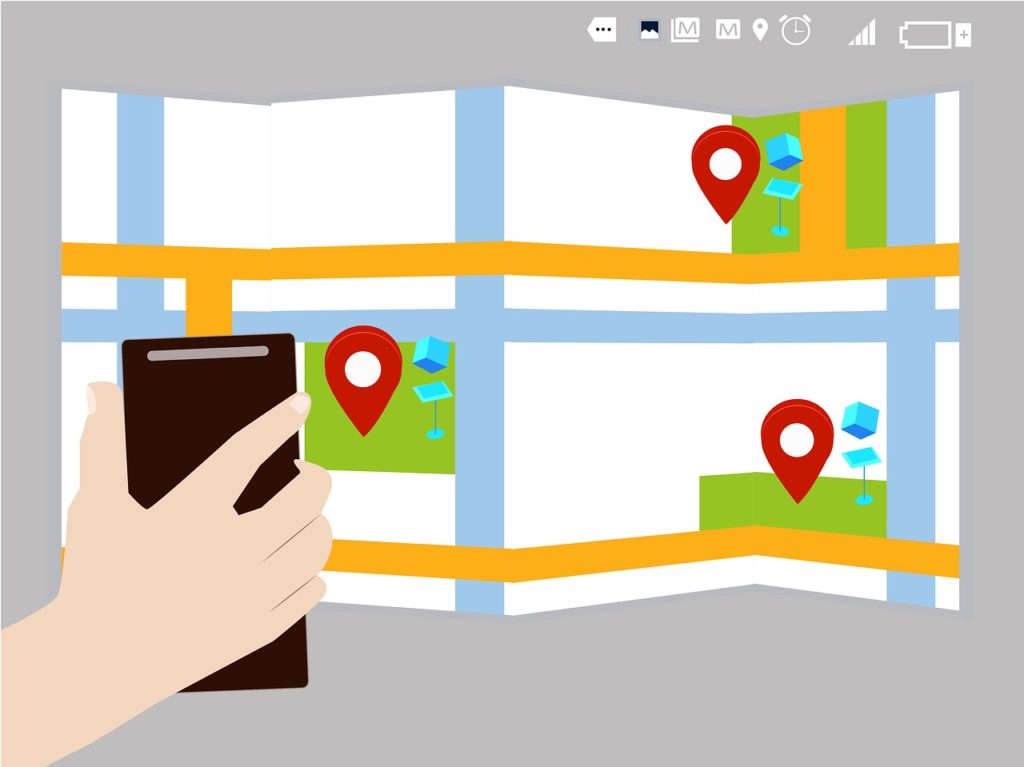 One of the most important aspects of building a successful franchise is ensuring that your business can be found by your customers. A consumer research survey has found that 97% of people have begun their search for a business online, with 54% searching for a business at least once a month.
If your business isn't getting found online, that means fewer potential customers are visiting your business. Read on to learn how you can begin building your digital presence and get your franchise found.
The Basics
When it comes to local search, there are a few things that can be done to improve search rank and positioning in map listings. The first is ensuring that your franchise's name, address, and phone number (NAP) appear throughout the Internet and that each mention (or citation) contains accurate and consistent information. Search engines use this to verify your location and business before serving your listing on a map or in search results.
Step 1: Optimize your website
As part of your franchise's marketing plan, your franchisor may include web services. If you don't have your own website, your franchisor likely has a list of locations on their main site. Having a dedicated page for your location that clearly references your franchise's NAP along with outlining the services and products your location offers is a good first step in getting found in local searches related to your business.
Step 2: Build online citations
Your business is seen digitally as more reputable if you have additional mentions throughout the web. Almost like a popularity contest, search engines think the more people "talking" about your business and accurately referencing the NAP, the more people will be looking for that particular business, which helps move it up in map and search rank.
One of the easiest ways to build NAP mentions is through online listing directories. These kinds of websites range from sites like Yelp that also incorporate business reviews to your local Chamber of Commerce website. There are also many industry-specific directories.
One of the biggest, and possibly most important, listing sites is Google My Business. A GMB listing populates the little box you see when you search for a particular business with address, phone, website info, business hours, a map, and photos. You probably have first-hand experience in how helpful it can be when searching for a business. Make sure your GMB profile is accurate and kept up-to-date so your potential customers can find you when they need you.
Other important directories to maintain a listing on include: Bing, Apple Maps, Factual, Facebook, Yelp, Yellowpages, CityGrid, and a few more.
Step 3: Get positive reviews
In the previously referenced survey, 68% of survey respondents said that a positive review made them more likely to visit a business. Negative reviews made them 40% more likely to NOT visit that business.
Earning a positive reviews starts by providing a positive experience to your customers. Once you've got that down, don't be afraid to ask your customers for reviews (68% of customers would leave an online review if asked).
Getting reviews on a variety of review sites is key (Google, Facebook, and Yelp are the most popular). While it's against these sites' policies to offer incentives for reviews, asking for a review is perfectly acceptable.
The other important review-related activity is managing and responding to reviews. Even though you strive to provide your customers with positive experiences, there is always going to be someone who complains. Responding professionally and appropriately to each individual case can show that you care about your business and want to make things right with your customers. Monitoring your reviews will also help you catch any fraudulent reviews, which can often be reported and removed by the review platform.
How can my franchisor help?
One of the benefits of franchise ownership is that the franchisor often has a proven system in place, including a marketing plan for the franchise. When you're reviewing potential franchises, it's important to discuss what is included when it comes to marketing, particularly digital marketing.
Some franchises may even do the set-up and citation building for you. That doesn't mean you're off the hook, however. You'll likely still be responsible for monitoring and responding to reviews.
Following the steps above can have a major impact on getting your business found in a local online search and bringing customers through the doors.
Interested in a low-cost franchise opportunity offering low startup costs and minimal monthly overhead? Click here to learn why The Groutsmith stands out as the leader in grout and tile cleaning, repair and restoration. Want to connect with us one-on-one to get started? Contact us today.
Looking to learn what it's like to own a Groutsmith franchise? Get a first-hand look from eight franchisees in our free Q&A guide. Click below to download.