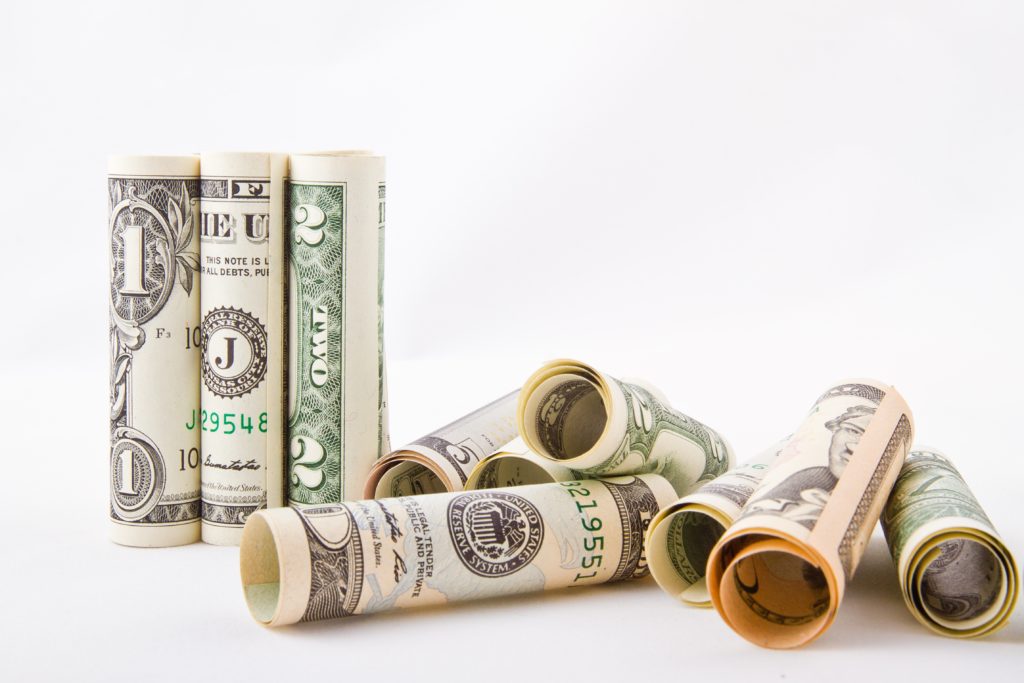 Whether it's buying a franchise or starting a business from scratch, the dilemma is the same: you need money to make money. Every year, thousands of would-be franchise owners give up their dream of business ownership simply because they don't have the means to get their franchise off the ground.
First, some much-needed perspective: Just about no franchise owner buys a franchise with all the capital they need right off the bat. Similar to buying a home, franchising only requires a few fees up-front while other expenses can be offset by the revenue you bring in through the business. 
Just about every new business owner and franchisee finances their endeavor one way or another, even when they have the cash to spend. If you're in need of some funding help, here are three ways to open a franchise with little cash:
1. Find a low-cost franchise with long-term potential
This is the ideal formula for success when you're strapped for cash. Research has shown that low-cost franchises are just as (and sometimes more) successful than the expensive, big brand opportunities out there.
Rather than rely on name recognition to carry your success, the smarter approach to franchising is finding an opportunity in a market or industry that offers reliable long-term potential. In other words, what kind of inexpensive franchises are most likely to be successful not only today, but five, ten or fifteen years from now?
This concept was so important to us, that we've built our entire Groutsmith franchise opportunity around it. How? We realized more and more homeowners prefer tile and grout because it's both durable and beautiful. Research has shown that each year, more tile and grout is finding its way into homes across the country. This means there will be a growing need for professional tile and grout service not only now, but well into the future.
To give franchisees a way to take advantage of that market, we built a franchise opportunity with affordable franchise fees and low monthly overhead so owners could see a return on their investment as quickly as possible. Click here to learn more about The Groutsmith Advantage.
2. Consider a loan
Loans can be a scary topic for those with unstable finances, but there are a few options that can help franchisees and new business owners get off the ground without having to pay massive interest rates later:
SBA-backed loans for franchisees
Loans backed by the Small Business Administration (SBA) are guaranteed in part by the government, so they're less risky than a bank loan. The typical loan for franchisees is the 7(a). This is issued by a bank or another qualified lender and partly guaranteed by the government against default.
Five to six-year SBA loans can give franchisees short-term capital, most of which goes to pay franchise fees, improvements or ongoing working capital. If you're considering an SBA loan, be sure you're creditworthy, have some equity to contribute. Usually, these loans are repaid out of the cash flow you generate once the business is up and running.
Click here for the SBA's 6-step guide to getting a loan for your business.
3. Find a business partner
If you aren't able to put up enough money yourself, a business partner can be a smart alternative to going it alone. This works best when you know someone interested in owning a business but isn't interested in day-to-day operations.
Together, you can run the franchise while they contribute the funds needed and share the profits based on a mutual agreement.
Looking for a low-cost home-based franchise opportunity that offers a business model proven to work time and time again? Click here to learn more about how the Groutsmith stands out among the competition. Want to get started today? Click here to contact to talk one-on-one to see if The Groutsmith is the right opportunity for you.
Looking to learn what it's like to own a Groutsmith franchise? Get a first-hand look from eight franchisees in our free Q&A guide. Click below to download.