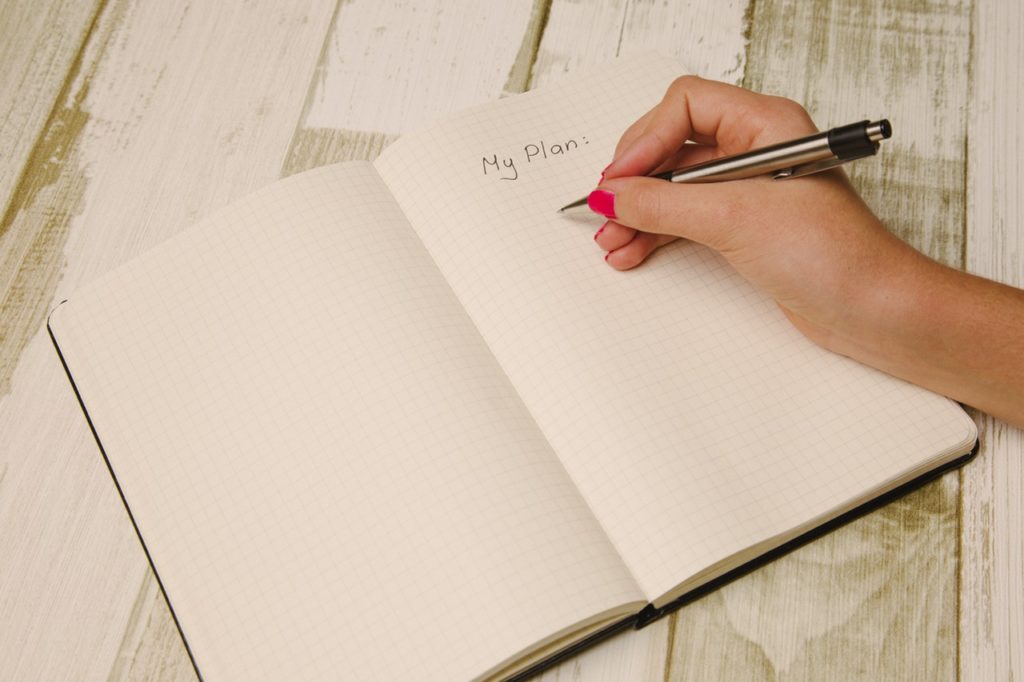 A business plan is just what it sounds like – a plan for your business. Of course, it's more than that. Well-written business plans include many details on the goals you have for your business, what the market looks like, and the steps you'll take to make your business succeed.
Business plans are used not only as a roadmap to success, but as proof that you've got a well-thought-out plan in place in the event you are looking to secure financing for your business.
Read on to learn some franchise-specific tips to crafting a business plan that works for your business.
What do you need to include in a business plan?
A quick Google search will bring up many suggestions and even templates for creating your business plan. Depending on how you plan to use it, some of the quick and easy options might make sense for vetting an idea or getting a start on the big picture. If you're looking to have a document you can present to a financial institution to help secure a loan, you'll likely need something more comprehensive.
Business plans generally include the same information, which can be broken into sections:
Executive Summary: a brief overview of the plan.

Company Description: Information on what your company does, ideal customers, differentiators from the competition, etc.

Market Analysis: Information on the industry, forecasts, competitors.

Organization and Management: How you plan to run day-to-day operations as well as an organizational structure.

Products and Services: Information on your company's products and services.

Sales and Marketing: Details on your plans for marketing your business and sales strategy.

Financial Projections: This section is used to calculate different revenue scenarios.
How to Write a Plan for Franchise Ownership
Writing a business plan is a daunting process. Not only does it require you to look at the big picture, but you need to project future details on a smaller scale as well. That's where deciding on a franchise is a benefit to you. While your franchisor doesn't provide you with a business plan, they've likely already worked through many of the numbers and forecasts you're going to want to include.
Focus on your Company Description
If you're having a hard time getting started, it can be helpful to start with the big picture. Your company description is one of the easier sections that you can use to get the ball rolling.
Work in Smaller Chunks
You don't have to complete your business plan in one sitting. Set a timeline for yourself with smaller goals and sections to complete. As part of your work on your business plan, incorporate looking ahead at what you'll need for the next section and work on getting the information assembled ahead of the next time you sit down to work on writing the plan.
Read More: 3 Ways to Save Time Running Your At-Home Franchise without Cutting Corners
Use Information from Your Franchisor
When you buy a franchise, your franchisor is responsible for providing you with a franchise disclosure document. This will include useful information to help you decide to move forward with purchasing the franchise. You can use that same information to populate your business plan.
Learn from other Franchisees
If you do your homework while buying a franchise, you'll be talking with other franchisees. While they may be in different locations, you can still glean information about what has worked and what has not worked from a sales and marketing or business operations perspective. Then you can include what you've learned in your business plan.
Review and Adjust
Creating a business plan is a huge commitment, just like owning and running a business. Once you've put all that effort into creating the plan, the best thing you can do with it is keep it handy as a resource. Review it when you come up against situations you hadn't anticipated. It's possible you might find a solution in your plan. Reviewing it regularly also helps you keep track of where you are in regards to your long-term goals. If you're way off track, you know it's time to adjust your strategies.
Writing a business plan, whether for a business you start from scratch or a franchise, is a lot of work. But a thorough plan is well worth the effort. Make sure you take the time to create something that you'll be able to use as a resource once your business is up and running.
Interested in a low-cost franchise opportunity offering low startup costs and minimal monthly overhead? Click here to learn why The Groutsmith stands out as the leader in grout and tile cleaning, repair and restoration. Want to connect with us one-on-one to get started? Contact us today.
Looking to learn what it's like to own a Groutsmith franchise? Get a first-hand look from eight franchisees in our free Q&A guide. Click below to download.