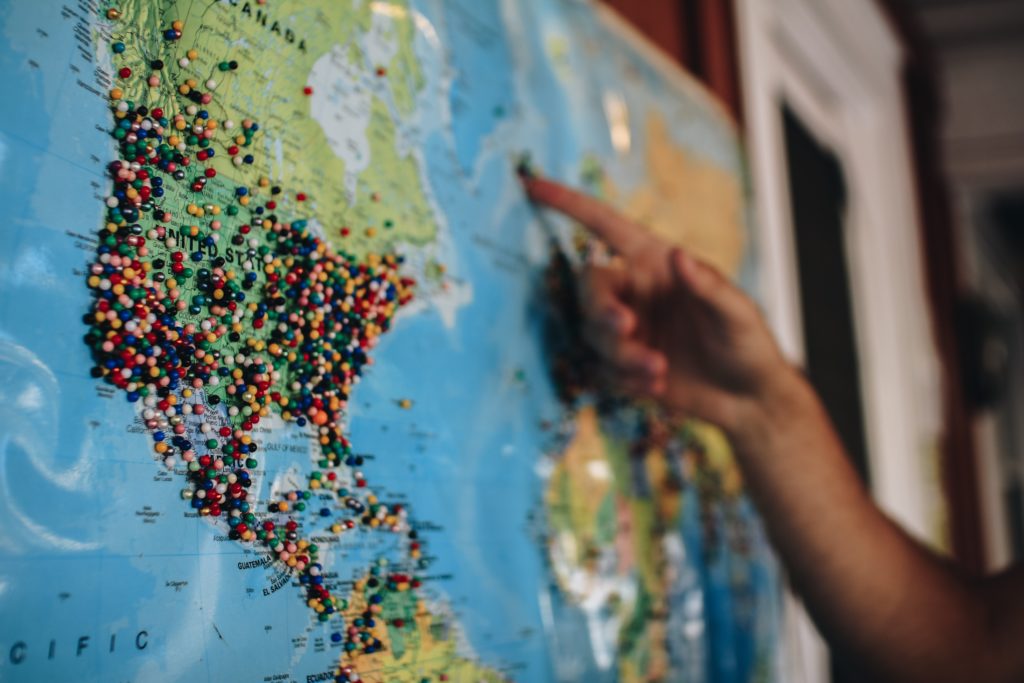 "Location, location, location."
We hear it all the time, but is location really the only thing you need to get right to be successful?
Of course not! We all know success doesn't just come to those who pick a great spot for their store or office. Businesses succeed when they combine the right location with great products and service, a strong brand message, and quality customer service buyers truly appreciate.
Even with all of these in mind, location and more importantly territory are crucial factors in determining whether or not a franchise has growth potential in the long term––something that shouldn't be overlooked as you search for the right opportunity.
After all, location is not an easy thing to change after you've made a decision and signed on the dotted line.
How important is the physical location of your store or office?
In short, it depends on the type of business.
For instance, you wouldn't open a McDonalds on a rural county road, miles away from customers. But for a home restoration franchise run directly from home, location is far less important since you'll be traveling to the customer rather than relying on them to come to you. For home services franchises like The Groutsmith, territory is far more important than where you operate the business from day-to-day.
Home-based franchises rely on serving a large territory, but size is only half of the equation. Exclusivity is the other major factor in decid
Exclusive territory versus non-exclusive territory
Just about every franchise offers owners their own territory to grow, but the real question is:
Is that territory yours and only yours? In other words, is it truly exclusive territory, or can other franchisees market themselves to customers that might otherwise come to you for service and products? This question is particularly important if you plan to establish your business in a town or city where other franchisees from the same company already exist, or probably will exist as the brand continues to grow.
Here's an example of how unprotected territories can end up killing a franchisee's business:
Imagine you invest in a franchise opportunity and open the first store of its kind in your local community. The business is a hit––it's exactly the kind of service your town has lacked for years.
Delighted customers begin telling their friends and family about your store and sooner or later the news reaches someone who is also interested in investing in a franchise business. After seeing the success your business is having, they decide to open another company location just miles away from yours!
No longer the only service provider in town, you begin losing business to the new franchisee and your growth levels out. Add more service providers to the mix, and you might find yourself squeezed out of business.
So, how do you avoid this from happening to your business?
Commit yourself to a franchise opportunity that provides large, protected, exclusive territories
Franchise companies that don't protect their franchisee's territories and allow other owners to open stores too closely to each other are beginning to see that although it might expose their brand to more customers in a shorter period of time, it creates hostile resentment between franchisees that can end in closure and ultimately cast a shadow over their company's reputation as a franchisor.
Here at The Groutsmith, we don't believe this is the right way to grow.
From day one, we've made large protected territories a cornerstone of our franchise opportunity and will continue to do so.
For us, the best way to grow our brand is to give each member of our franchise family the tools, training, and opportunity to grow their franchises into the successful businesses they know they're capable of building. That means guaranteeing our franchisees expansive territories that are completely protected. Period.
Whether you're looking for the kind of low-cost, home-based franchise opportunity The Groutsmith offers, or a business in a completely different industry altogether, all franchisees should take the time to ensure the opportunity they choose provides the kind of large protected territories that set the stage for success in your community.
Want to learn more about the unique franchise opportunity The Groutsmith has to offer? Click here to find out how we set ourselves apart within our quickly expanding industry, or click here to contact us today to get started with a franchise of your very own.
Looking to learn what it's like to own a Groutsmith franchise? Get a first-hand look from eight franchisees in our free Q&A guide. Click below to download.