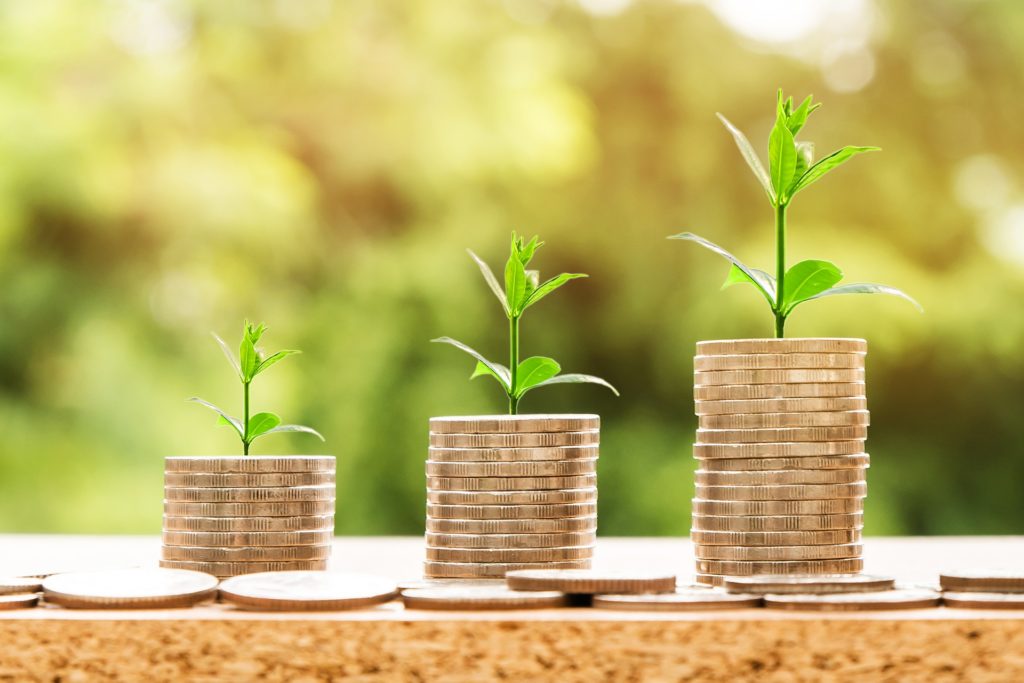 Every franchisee enjoys the freedom and lifestyle that comes with business ownership, but let's get real––at the end of the day, earning revenue is what drives us to succeed.
With this in mind, you'd think business experts would be clamoring to answer one of the most important questions on the minds of prospective franchise buyers:
How long will it take before I can actually start making money?
Spend a few minutes looking for an answer online, and you'll soon realize it's a topic very few are actually willing to tackle. Why?
The short answer: Well, there is no short answer. There are just too many unknown variables at play, making it next to impossible to circle a specific date on the calendar as "Break Even Day."
But just because the answer isn't easy doesn't mean the question isn't worth asking. In fact, there are ways to predict––roughly––when you can expect to get out of the red and into the green, something every smart franchise buyer should pay close attention to.
To help you get started, we've explained a few of these methods below.
How to estimate a franchise's profit as accurately as possible
Since there's no magic formula, predicting franchise profitability means using some key pieces of information already available to estimate as closely as possible.
1. The Franchise Disclosure Document
The FDD is a massive document packed with just about every detail of the business a buyer needs to know about to make a smart purchase.
Item 19 of the FDD addresses earnings information based on real data from prior and current franchisees.
So, how does this play into predicting profitability?
With the average earnings information available in the FDD, it's not hard to factor in your existing capital to determine about how long it should take to break even, given you're hitting the average earnings mark.
Simply total the initial fees and monthly expenses and compare it to how much you should be able to make each month to determine how long it should take to make that money back.
Want to learn more about the FDD? Read our other blog post: What is a Franchise Disclosure Document (FDD)?
2. Read through recent earnings reports and research
There's tons of research looking at average franchise earnings across various industries, and most of them are updated annually.
Take the Franchise Business Review, for instance. They recently conducted a study looking at franchise earnings in general and found that the average franchisee earns 66,000 in profits annually.
How does that help you?
Well, now you can compare that number against the earnings information of a particular franchise to determine how quickly you'll be able to reach that breakeven mark.
Here at The Groutsmith, for example, the annual average revenue per franchise location is $195,743 or 16,312 per month. With little overhead and a lean business model, our opportunity is built specifically to get you profitable as soon as possible.
Details like these can make a huge difference, especially among buyers who don't have the resources to spend month after month struggling to get themselves financially stable.
What can you do to reach success sooner?
With a rough idea of how long it will take to become profitable, the next question is clear:
How do you get there faster?
Based on information gathered from the 10 most profitable franchises of last year, here are the four things that influenced profitability and overall success the most:
The strength of your brand

You don't have to be Coca-Cola or Nike to find success in the franchise world. Instead of looking at how many people recognize a particular brand, focus on how the brand is perceived among those who do know it. Do they like it? Love it? Hate it? Have no opinion about it?
When it comes to franchising in the home services industry, for instance, bring trusted is far more important than simply being recognized.
One of the best parts about franchising is the fact that a lot of the work has already been done for you. When you pay for a franchise, you pay for a business model that works. To accelerate your growth, make sure the business model your franchise follows fits your skill set and abilities.
Fads don't last. Make sure the business is providing a product or service people are going to want this year, next year, and 10 years down the line.
The takeaway here is simple
There are a lot of factors that affect profitability. Some are well within your control, while others are not. Predicting when you can expect to start putting money in your pocket takes a smart use of data and existing information to get the best idea possible.
Interested in a franchise opportunity built to make the path toward profitability as short as possible? Click here to contact us to learn more about our home-based franchise opportunity. We'd love to talk.
Looking to learn what it's like to own a Groutsmith franchise? Get a first-hand look from eight franchisees in our free Q&A guide. Click below to download.