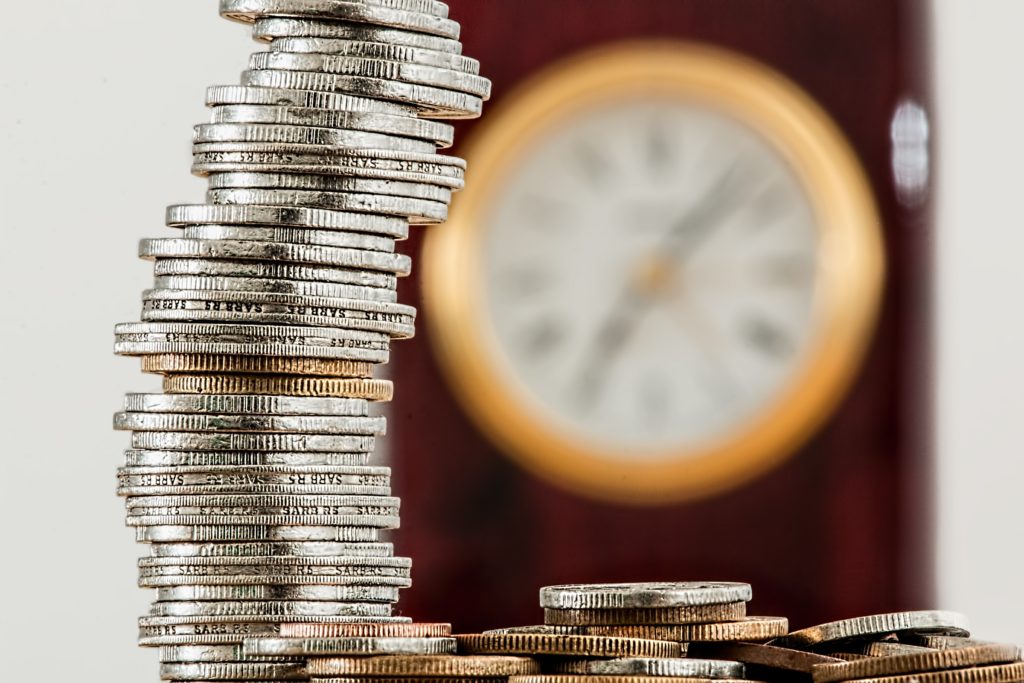 Opening a new business, whether it is a franchise or not, is a risk. One of the biggest questions you may have before buying a franchise is when it will become profitable. The start-up costs for new businesses are significant, which makes getting a return on your investment and sustained profitability one of the main goals for all new franchise owners.
There is no standard guideline for when you will reach profitability (or even guarantee that you will) – there are too many different factors at play. This makes choosing your franchise carefully and understanding every detail of the Franchise Disclosure Document extremely important.
When opening a new franchise, there are a few key areas that can impact initial cost and investment, the success of your business, and how long it takes to start putting money back in your pocket.
1. Franchise Fee
This is the up-front payment you make to the franchisor, which gives you the rights to use their brand. It often covers training, operating manuals, computer software, and other elements that may be part of the franchise's onboarding.
The initial franchise fee, and what's provided by the franchise in return, are not standardized. While one opportunity may require a lower fee, it may also provide you with a lower level of assistance in getting your business up and running, which can have an impact on your overall success.
For example, take a look at the chart below from franchisedirect.com, for the average franchise fee for different businesses in the food industry. The initial fee can vary quite a bit – and this is just looking at one industry.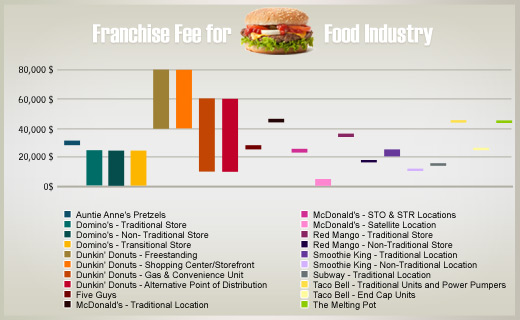 2. Location Associated Costs
Depending on your franchise, location can play a huge part in initial cost and is an ongoing expense. Whether you are buying an existing property, building, or renting, you will be locked in to paying regularly, so negotiating this point up front can have an impact for years to come.
One consideration to keep in mind is that, depending on the type of franchise you buy, having a prime location can actually increase revenue. Paying more for a good location may be worth the extra cost.
3. Labor
One of the most expensive aspects of any business is the cost of labor. If you buy a franchise that requires you to have employees to help run the business, costs will add up quickly. It is important to make sound decisions in hiring the right amount of employees with the experience you need to help ensure your business operations run smoothly.
4. Other upfront costs that can have a lasting financial impact on your business
a. Supplies and equipment
b. Inventory
c. Marketing your new location
Knowing these opportunities to save money in your franchise purchase is not enough to ensure profitability, however. The most important thing you can do to ensure your success is research. Opening a business is not a decision to be taken lightly and not doing your homework prior to jumping in can have a negative financial impact.
Interested in a low-cost franchise opportunity you can grow by creating a community of dedicated customers? Click here to learn how The Groutsmith has become a pioneer in grout and tile cleaning, repair and restoration. Want to start a conversation about owning a franchise of your own? We'd love to talk. Click here to contact our team and start a conversation.
Looking to learn what it's like to own a Groutsmith franchise? Get a first-hand look from eight franchisees in our free Q&A guide. Click below to download.