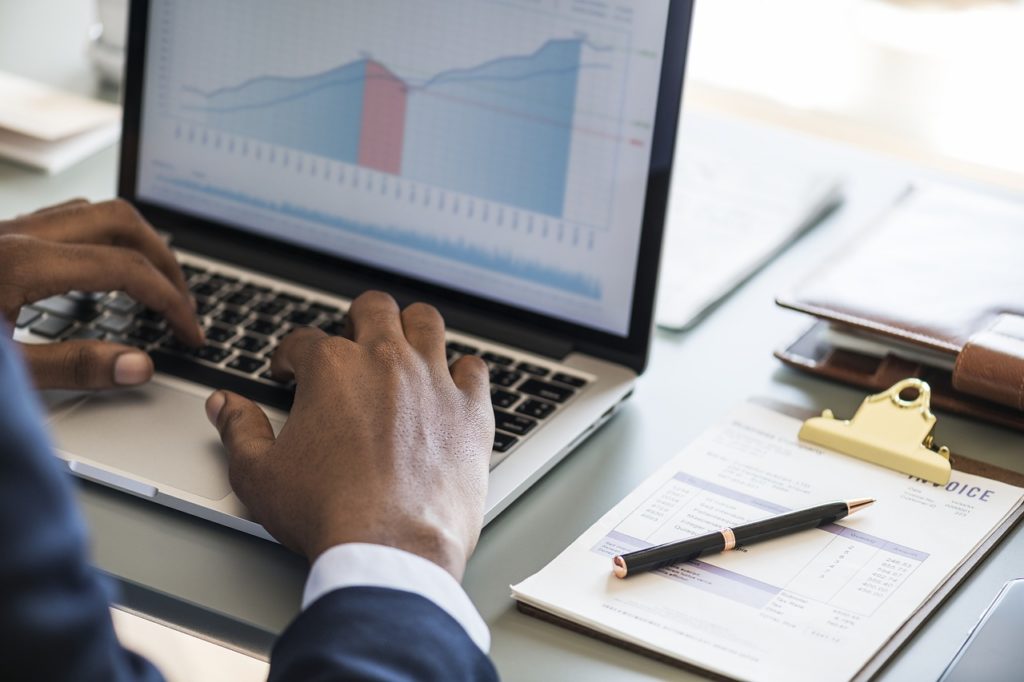 Want to trade in your nine-to-five job and work for yourself? You're not alone. Self-employment is on the rise in America, right alongside the number of people earning six-figure incomes doing so, according to a recent report.
In 2017, the total number of self-employed Americans increased to 40.8 million. That's up 2.8% from 2016, according to the report by MBO Partners. The number of full-time independent workers earning $100,000 or more rose to 3.2 million, up 4.9% since 2016.
In addition to earning more money, self-employed individuals are also reporting that they're more happy and healthy without corporate shackles. 77% of self-employed survey respondents say they are happier working on their own than in a traditional job and 64% said independent work is better for their health.
Why work for yourself?
According to Forbes, these are 5 reasons why you should work for yourself:
You want or need more flexibility in your schedule.
Your creative energy feels stifled in a corporate or institutional structure.
You feel that you could make a bigger impact and/or make more money working for yourself than in a corporate position.
You are tired of working for someone else, and want to take the leap to be your own boss.
You know a better way to handle the issues related to your profession, but need your own consulting practice to execute it.
Okay, the benefits of working for yourself are clear. But how do you take the first step? This quick guide explains the common paths people are taking to work for themselves and earn good money doing it.
We've organized these opportunities by how easy it is to get started with them. While some require education, certification, or other extra work, others are designed specifically for those who want to follow a proven process and get situated in a new role as soon as possible.
Let's start with the most difficult be-your-own-boss career paths and end with the easiest.
Be-your-own-boss jobs with many requirements
Accountant and tax preparer
Average pay: $65,000
Accountants can help individuals and businesses with tax filings and bookkeeping and other financial matters. If you want to work for yourself as an accountant, you can start your own business in any state. As a self-employed accountant, you can set your own hours and your own pay rate, and take on as many clients as you want.
Educational and/or licensing requirements:
As a self-employed tax preparer, you must apply for a preparer tax identification number through the IRS. This identifies you as a paid tax preparer and is used in conjunction with your signature on your clients' tax returns. You can apply and renew online.
Although not required, most accountants attend college and earn a bachelor's degree. However, a bachelor's degree in accounting or a related field is considered the minimum education requirement for those who plan to become a CPA.
Some states even require advanced coursework beyond the normal bachelor's degree in subjects such as financial reporting, taxes, auditing and other non- accounting business areas. A total of 150 credit hours in accounting and related areas are commonly needed.
Each type of accounting (public, management, government, internal auditing) has specific education and individualized certifications.
Job skill requirements:
Organization: To be a good accountant you need to have a system to keep track of your responsibilities, such as any portfolios you manage, the transactions you handle, and any important dates and deadlines you need to meet, to ensure that you fulfill all of your duties to the best of your ability.
Time management: A system for managing your workload is only effective if you also know how to budget your time. As an accountant, you'll need to manage competing priorities and juggle myriad tasks – while completing everything on time.
Adaptability: In addition to being able to provide better services to their clients, adaptable individuals are more likely to learn and grow in their careers because they see each new challenge as an opportunity to learn and test their skills.
Openness: Honesty and integrity are highly valued in the accounting world. Accountants pride themselves on adhering to the strictest ethical standards. It's why the public, other businesses and the government know that they can trust accountants to always look out for their best interests.
Job outlook:
A 10 percent growth in available accounting positions is expected between 2016 and 2026. The job growth trend is related to projected tax reform, economic growth and an increase in international business relationships.
---
Business or Marketing Consultant
Average pay: $71,254
If you have business or marketing experience, consider offering consultation services from home. Businesses need help from consultants to get their finances in order, learn how to grow, and figure out how to best appeal to their audience of clients and customers. You can act as an independent contractor for businesses, create your own fees according to service or project, and make an excellent salary in the process.
Your best bet is to target a specific area of expertise for your consulting business, rather than try to handle all aspects of a business. This can help bring in clients who specifically need your services and will set you apart from others in the industry.
Educational and/or licensing requirements:
Consultants typically need a minimum of a bachelor's degree in business management or business administration. Other business-related fields, such as marketing or accounting, may be appropriate for those entering this career. Courses in a business program may include accounting, management principles, financial modeling, business law, marketing, and communications.
An advanced degree, such as a Master of Business Administration (MBA) with a specialization in consulting, may improve career possibilities and may result in higher starting salaries.
Employers may favor consultants who are certified. The Institute for Management Consultants (IMC U.S.A.) offers the Certified Management Consultant credential to consultants who pass a series of written and oral exams.
Job skill requirements:
Trustworthiness: Consultants can sometimes seem like interlopers who tell everybody what they're doing wrong. It's vital for your success that you don't appear arrogant—that will only make people more resistant to change. Instead, you need to be able to foster relationships of trust and mutual respect.
Excellent Communication: Business consultants diagnose problems and offer solutions. You need to be a good listener to properly understand the intricacies of the problem you're there to solve for the organization you're consulting at. You also need to make compelling cases for change.
Willingness to Travel: Occasionally, long distance travel to head to offices or other branches will be part of the job. Because of the nature of the work and the duration of the contracts, it's unlikely you'll relocate for a consulting contract. So, in terms of geography, among many other things, consultancy work will keep you on your toes!
Job outlook:
The U.S. Bureau of Labor Statistics (BLS) categorized business consultants as one type of management analyst. The BLS expected the employment of management analysts to increase by about 14% between 2014 and 2024.
---
Be-your-own-boss jobs with some requirements
Caregiver
Average pay: $24,395
If helping people comes second nature to you, you might be ready for a career as a caregiver. Caregivers, also known as home health or personal care aides, give assistance to people who are sick, injured, mentally or physically disabled, or the elderly and fragile. Caregivers work in the home and help their clients with daily activities, such as bathing and bathroom functions, feeding, grooming, taking medication, and some housework. Caregivers help clients make and keep appointments with doctors, provide or arrange transportation and serve as a companion for their clients.
Caregivers are either hired by a client or their family, or report directly to a physician or a nurse.
Educational and/or licensing requirements:
Most caregivers have at least a high school diploma when starting their career, but it is not required.
Certification is required for caregivers working for agencies that receive Medicare or Medicaid.
Some states may require more formal training from a vocational school, elder care programs or other home health organization.
Much training is done on the job by nurses or other caregivers. The training includes safety information, emergency response, and cooking special dietary foods if necessary.
Job skills requirements:
Attention to detail: Some clients have specific schedules that must be minded, or specific rules that must be followed.
Interpersonal Skills: Caregivers work in a very personal way with their clients. Some will be in pain or very sensitive to their fragility. Caregivers must be sensitive and compassionate with clients.
Stamina: Caregivers might need to lift clients into the bathtub, car or bed, and need strength.
Time Management: Caregivers are schedule keepers. Caregivers have to be there to make sure clients get up on time, make sure medication is taken on schedule and clients get to appointments on time
Job outlook:
With the aging of the baby boomers, caregiver jobs will grow rapidly. According to the BLS, caregiver jobs will grow 69% by 2020, much faster than the average job.
---
Property Manager
Average pay: $51,480
Property managers look after buildings, housing, industrial spaces and other property to make sure it is in good working order, looks clean and is well-maintained. Depending on the type of real estate, property managers might interview potential renters to discuss leasing and property rules, collect rent or association fees, look after the building, arrange any needed repairs, look after groundskeeping, pay any municipal bills, answer complaints and concerns from tenants, create budgets, and make sure the building complies with all laws.
Educational and/or licensing requirements:
If you sell property, you will need a real estate license.
A high school diploma is enough to get your foot in the door at some places, but a bachelor's degree or vocational real estate training is preferred.
It is also very useful, but not required to have experience in real estate sales, as you might need to work with potential renters or buyers.
A degree in business administration, finance, real estate or similar are not required but very helpful.
Job skill requirements:
Customer Service Skills: Property managers work with tenants to make them happy, and work to get new tenants.
Negotiating Skills: Property managers will have to work out details with potential tenants, put bids out for work or service on the property, and deal with many people in the community.
Organizational Skills: There are many facets to a property manager's day. Working with tenants, with local government, with public works, and paying bills. Organization to get it all done is key.
Communication Skills: Property managers often must speak with tenants, resolve disputes, entice new tenants, answer questions, and hire workers. Good communication is key.
Job outlook:
According to the BLS, job growth for property managers is slowing down.
---
Professional Staging Organizer
Average pay: $75 per consultation, $500 per house
Professional staging organizers help home sellers clean up, organize and stage their homes to put them in the best light for incoming buyers. Staging professionals incorporate interior design and home organization concepts to create staged homes that show well. Professional staging organizers are paid by the hour. The average hourly salary ranges from $50 to $150, according to the Accredited Staging Professionals, an arm of the International Association of Home Staging Professionals.
Educational and/or licensing requirements:
No specific requirements, but some complete continuing education courses. workshops and courses are usually available through university and community colleges' continuing education divisions. These training programs may be offered over the duration of a semester or multiple days.
For home stagers planning a career as an independent business owner, business courses such as marketing, business planning, contracts and record-keeping would be useful. Courses specific to home staging may include decorating techniques, psychology of buyers and sellers, architectural styles, exterior decorating, color schemes and odd spaces.
Home stagers can also complete programs leading to certification in the field. One such designation is the Certified Staging Professional offered by the Certified Staging Professionals, which is a Real Estate Staging Association-accredited training provider. This certification program combines classroom and fieldwork that covers such topics as inventory management, color mapping, target market and business planning.
Job skill requirements:
Photography and decorating: Home stagers may consider taking courses in photography and decorating to help prepare for this career.
Design skills: Home stagers use their decorating and design skills to declutter and improve furniture placement, allowing prospective homebuyers to imagine the possibilities each room represents.
Interest in real estate: Home stagers must love looking at and working in homes.
Performance under pressure: Home stagers must be able to work under very tight timelines––one to two weeks before homes go on the market.
Job outlook:
There is strong demand for home stagers, which is projected to move forward with the housing market.
---
Be-your-own-boss jobs with little or no requirements
Home Care Companion
Average pay: $23,100
A home care companion, sometimes known as a home health aide or a personal care aide (PCA), provides non-medical care to individuals who need assistance with daily living tasks because of aging or a disability. Companions often receive on-the-job training, and job prospects are excellent, in large part because of the aging of the U.S. population, as well as many individuals who need assistance but who prefer to remain independent and live on their own.
A personal care aide provides companion care, meaning that the aide provides social interaction, housekeeping and assistance with daily tasks such as dressing and grooming. However, a home care aide does not perform health-care services such as giving injections, taking vital signs or giving medicine. Aides may also accompany their clients while the client travels, goes to school or work, runs errands or engages in activities outside the home.
Educational and/or licensing requirements:
According to the U.S. Department of Labor's Bureau of Labor Statistics, personal care aides may not need to complete a formal training program, although some programs may be available through home care placement agencies, vocational schools or community colleges.
In some cases, clients themselves can handle the training on their own.
Some people undertake the coursework necessary to become a home health-care aide or a certified nursing assistant.
Job skill requirements:
Communication: Home care companions need to be able to speak with their client to understand his or her needs. Secondly, they need to communicate with family members to keep them up to date on the patient's health. Thirdly, they often need to interact with doctors and other medical professionals.
Compassion: A home health aide worker must be empathetic and caring. Growing old or ill or becoming injured (or, in some cases, all of the above) can be scary and lonesome. A home health aide is on the front lines with patients in vulnerable states.
Attention to Detail: Home health aide workers provide care in many ways, from helping patients complete day-to-day tasks to providing medical assistance. All of this requires attention to detail. For example, aides need to remember and follow the direction of a patient's healthcare practitioner.
Flexibility: You'll be asked to meet many of the various needs of your client beyond the medical needs. Some of these tasks may include grocery shopping and household chores like laundry and cleaning. You may be asked to monitor a patient's vitals, and you may also be asked to provide companionship and conversation.
Job outlook:
Employment for personal care aides is expected to grow by 39 percent between 2016 and 2026. This increase is due to an aging population, as well as the desire that many clients have to remain as independent as possible.
---
Franchise Owner
Average Annual Revenue per Groutsmith Franchise Location: $195,743
Franchises offer opportunities across a wide range of industries and interests. While many franchises require prior experience in its field of work, others are designed for anyone to succeed at. The Groutsmith is one such franchise opportunity that attracts people from all kinds of backgrounds. With low fees, and in-depth training and guidance from both the corporate office as well as other franchisees, new owners learn everything they need to know to be successful and get their businesses up and running quickly.
Each new owner is given a process that has proven itself successful for other franchisees. Owners can decide to run their business from home and participate in the day-to-day jobs on-site, or opt to hire a small team to oversee from their home office. It's the perfect opportunity for anyone who wants to run their own business with the confidence that comes with having a proven playbook to follow.
Educational and/or licensing requirements:
None. Groutsmith franchise owners have found success with all kinds of educational backgrounds.
Job skill requirements:
Work Ethic: Owning any kind of business means a lot of work for the owner(s). However, when that work is invested where it needs to be, owners are rewarded with profits and business growth.
Communication: Most service-based franchises like The Groutsmith involve interacting with residents and other business owners, meaning polite, friendly communication is key.
Management: Franchise owners are almost always leading a team tasked with daily jobs, which requires diligent management. This also extends to the technical parts of the business, such as accounting and advertising.
Adaptability: Obviously, moving out of your current career and into the role of a franchise owner can be a big transition. New owners must be ready and willing to embrace change and adapt to new necessities of their business as it grows.
Job outlook:
While it's impossible to chart future job outlooks across all franchise industries, those specific to The Groutsmith all point to a promising future:
Flooring installers and tile and marble setters: 10% growth from 2016-2026 (faster than 7% average)
Maintenance and repair: 8% growth from 2016-2026
Want to learn more about becoming a franchise owner with a low-cost opportunity anyone can succeed with? Learn more about The Groutsmith, read a real-life success story from a Groutsmith franchise owner projecting $1 million in sales this year, and contact us to get more information and start the conversation.
Looking to learn what it's like to own a Groutsmith franchise? Get a first-hand look from eight franchisees in our free Q&A guide. Click below to download.