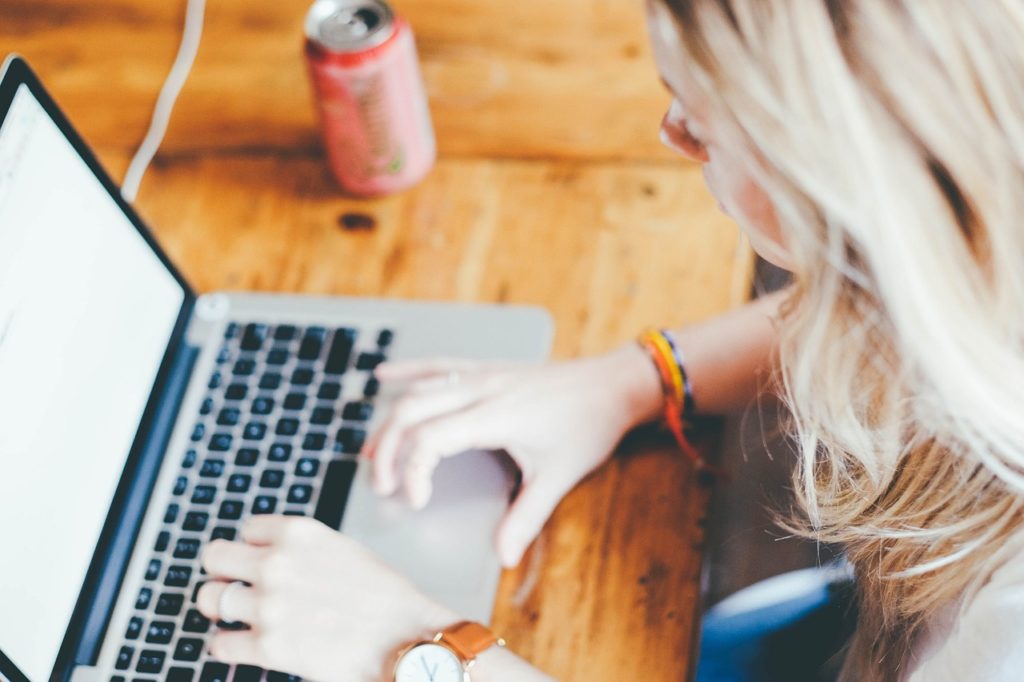 There are different kinds of people who purchase franchises. Some like working on all the behind the scenes tasks that come with running a business (financials, marketing, planning, inventory, etc.) while some prefer to hire someone to take care of it so they can spend more time selling or working face to face with customers. Others fall somewhere in between.
When it comes to marketing your franchise, you may instantly identify with someone who wants to handle all the marketing aspects on their own, or identify as someone who wants to outsource those types of activities. But the in-between folks may not have a clear idea of what counts as marketing or what needs to be done to get their business out into the world and draw in more customers.
In this post, we'll cover how to identify whether you're a good fit for DIY marketing along with some tools and tactics that are must haves to reach your technology-driven customers.
When it comes to deciding whether to take on the monumental task of marketing your franchise, we'll explore a few areas to consider. Prior to going it alone, however, you should always check with your franchisor as well as other franchisees. The franchisor may offer specific marketing plans, materials, or assistance. Other franchisees may be willing to share their own experiences, saving you the time and money of making the same mistakes they did or fast tracking you to success.
Level of Expertise
Depending on your life before becoming a franchise owner, you may or may not have marketing experience. An important consideration when it comes to prior experience, however, is how recent that experience is and at what level you participated. A marketing internship 30 years ago may not be helpful because marketing tools and tactics have changed–what worked then may not be a successful strategy now. A director level position in sales or marketing may not prove useful either if you were not actively involved in all of the day-to-day operations. If you decide to do your own franchise marketing, you need to be comfortable using a variety of tools and have a range of skills.
Skills and tools you should master:
Depending on what your franchisor provides for marketing assistance, you may contribute at varying degrees for each activity.
Writing: This is the core of all marketing activities. You need to be able to write clearly, concisely, and accurately for a variety of mediums in a consistent voice that speaks to your buyer. This can be a lot more difficult than you may think.
Design: While logos, brand standards, and franchise-wide marketing materials are often provided by the franchisor, you may decide to create your own sales and marketing materials that you can use for local marketing and events. Creating something eye-catching can help drive sales. Appearance counts for a lot in reputation, even for businesses, so making sure your marketing materials (whether printed or digital) look visually appealing is important.
Web Development: Depending on your business and what's provided by your franchisor, you may find yourself with the option to create your own website or landing page(s) to promote different offers. This is something most people outsource, but knowing the basics of how to access your site along with the option to make minor changes could be important.
Digital Advertising: This is a marketing activity that is sometimes provided by the franchisor, or the cost may be split. If that's the case, it's still worth understanding how this marketing channel works to make sure your ads are performing, and you're maximizing your ad spend. If you're on your own for digital advertising, research is the best place to start when it comes to knowing what will or won't work for you. From there, try running a series of small tests before going all in on a particular strategy.
Social Media: Knowledge of current platforms and how to maintain a business page is important, especially as social platforms are beginning to be a place where customers can leave review and feedback about your franchise.
Email: This may seem like a no-brainer, everyone knows how to use email. But personal email use and email for business marketing are different.
Print: Even print projects are making use of technology, enabling custom and personalized postcards and other mailing materials much simpler and faster. While you'll likely work with a printing business, understanding what's possible along with how to find a good print partner is time well-spent.
Data Analytics: Each of the skills and marketing channels above offers a wealth of data, which can be used to improve performance in each channel. Understanding what's working and what's not is important to being able to make your time spent on marketing more efficient.
Read More: 5 Ways Franchisees Can Use Social Media to Get More Business
Level of Interest or Desire to Learn
As you read over the list of skills above, there were likely a few that you are comfortable with and maybe some that you haven't mastered. If you're looking to take your franchise marketing into your own hands, a desire to learn is essential. Considering how quickly tools and best practices evolve and change in this digital era, those who have mastered current marketing tools and tactics will find themselves left behind if they aren't willing to invest their time into keeping up with the latest best practices.
If all of the tools and tactics are overwhelming or not interesting at all to you, you may be better suited to outsource those activities. Especially if you are good at building and maintaining relationships, outsourcing to experts you can trust can prove a very successful path, despite the cost.
Time
You've probably heard the saying that "time is money" and understand that taking on the role of marketing your franchise could save money, but the tradeoff will be your time.
You may have originally been under the impression that marketing activities are "easy" and therefore would not take a lot of time, making the time/money trade worth it. Depending on your level of expertise, along with what you consider to be a good use of time, this might still be how you feel.
For others, finding a way to balance the time spent on marketing vs. other necessary business activities can be a challenge. The best decision in that case is to outsource work you are not interested in doing or are not skilled at doing.
We recommend that you evaluate time against your level of expertise and level of interest to make the final determination of what marketing activities you want to do yourself, and which ones to outsource (if any). Ultimately, if you can spend money on the activities you're not well suited for and time on the activities that appeal to you, you'll come out ahead faster than if you decided to take it all on yourself.
Interested in a low-cost franchise opportunity you can grow by creating a community of dedicated customers? Click here to learn how The Groutsmith has become a pioneer in grout and tile cleaning, repair and restoration. Want to start a conversation about owning a franchise of your own? We'd love to talk. Click here to contact our team and learn more.
Looking to learn what it's like to own a Groutsmith franchise? Get a first-hand look from eight franchisees in our free Q&A guide. Click below to download.