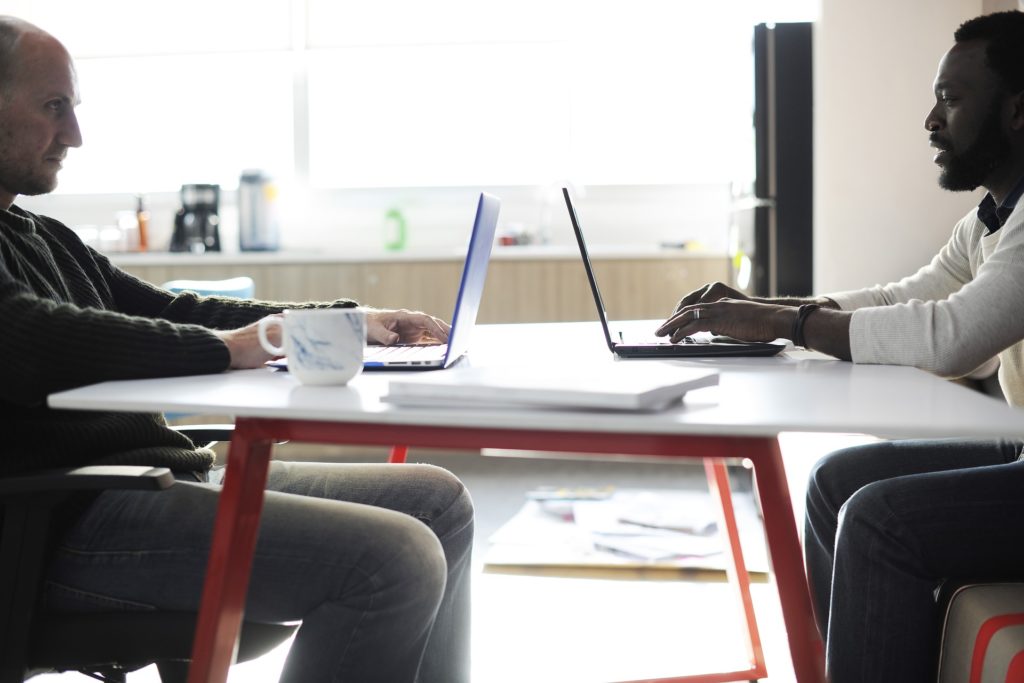 Any relationship between two parties is a two way street; that goes for franchisor-franchisee relationships as well. If you're looking into buying a franchise, you probably have spent a lot of time evaluating whether franchising is right for you. But, as you get further down the road to ownership, you'll find that franchisors are evaluating whether you would be a good franchisee as well.
What is a franchisor looking for in an ideal franchisee?
Money.
Franchise fees vary from business to business and industry to industry, but there is one thing that all franchises have in common – they require up front capital investment from the franchisee. The franchisor will see you as a good risk if you are able to provide a portion of this money on your own. Franchisors aren't against funding, but having a solid amount of money in your own pocket that you're investing shows commitment.
Paying attention to the Franchise Disclosure Document to learn about the fees required will enable you to figure out whether you have what you need and whether you need to borrow any remaining fees. Having a handle on your finances and knowing how all of the numbers will add up can show that you are a good financial risk, even if you don't have all of the required fees up front.
Commitment.
A franchisor is looking for people who are serious about their business. A good franchisee does their homework ahead of time. That means making sure that franchising is the business path that is best for you, researching options, and being ready to go all in on the franchise you choose.
Taking the time to develop a long-term plan or setting goals can show your franchisor that you are serious about making the business succeed and have planned out how to get to that point. Be ready to show them that purchasing a franchise is a well-researched and thoroughly planned undertaking on your part.
Business Knowledge.
You don't have to be an expert (although you better not mind becoming one through experience!), but having a firm grasp on how businesses work and what's needed to succeed is necessary. Your franchisor will provide guidance and a proven business model, but it will be your responsibility to make your location profitable. 
The more knowledge and experience you bring to the table, the better. If you've never run or owned a business before, taking some business classes is a good place to start.
The ability to follow a plan.
Successful franchises stick to the business plan. They understand that it is based on what has worked in the past and apply it to their own operation.
Showing a franchisor that you are a good follower can be difficult though. One way to show this is through positive engagement. For example, asking thorough questions as you go through the process without implying that you think you have a better idea shows that you are open to learning how the franchise has built its success and are committed to following the plan.
Industry Knowledge.
You don't have to be the number one enthusiast about your franchise's industry, products or services, but you should be pretty committed to becoming an expert. Industry knowledge and passion helps you succeed and ensures that you keep tabs on the latest and relevant news in your industry, not because you have to, but because you want to.
If you don't have any interest in the industry, you might want to move on to the next opportunity. But keeping an open mind towards industries or brands that you would not have initially considered is important too. It's never too late to learn something new.
Purchasing a franchise is a big decision on your part. Selling a franchise to a franchisee also involves risk on part of the franchisor. Show that you are an ideal candidate by doing your research ahead of time to make sure franchising is right for you and that the particular opportunity is a good fit.
Read More: Do you need a passion for products to run a successful franchise?
Interested in a low-cost franchise opportunity offering low startup costs and minimal monthly overhead? Click here to learn why The Groutsmith stands out as the leader in grout and tile cleaning, repair and restoration. Want to connect with us one-on-one to get started? Contact us today.
Looking to learn what it's like to own a Groutsmith franchise? Get a first-hand look from eight franchisees in our free Q&A guide. Click below to download.