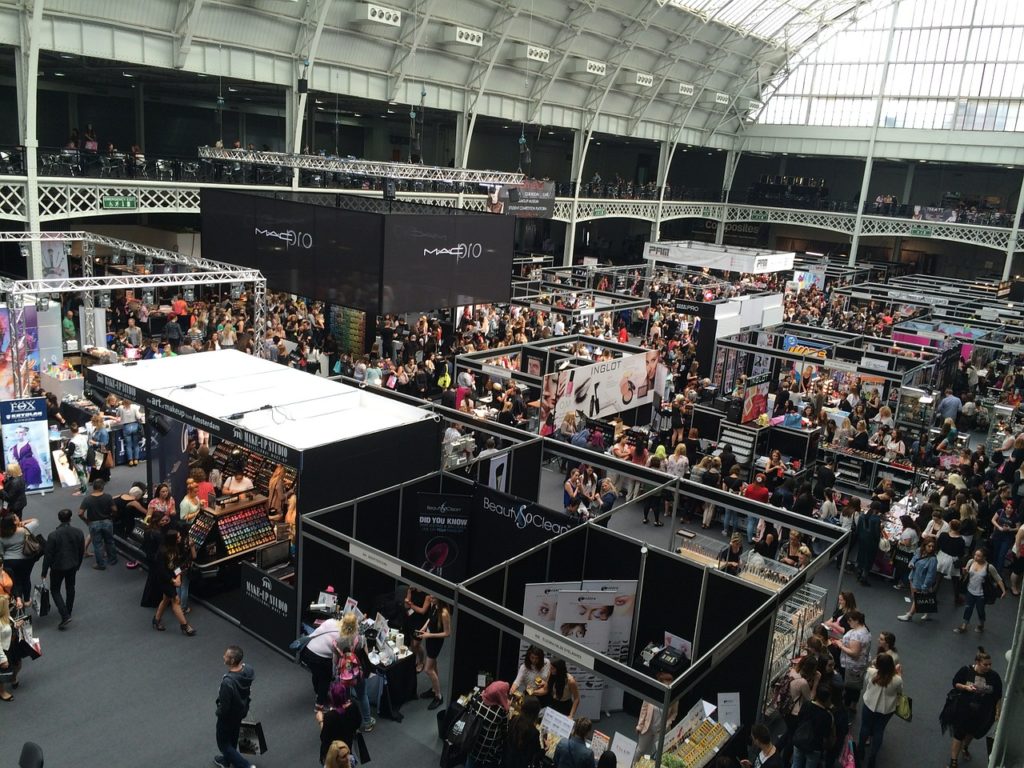 Going to a franchise expo or trade show can be overwhelming, especially if it's your first time. But with a healthy dose of planning, you can make the experience well worth the effort.
With roughly 733,000 franchise establishments in the United States connected to thousands of franchisors, it's important to do your research and carefully evaluate the franchise concepts available to you. In this guide, we've taken tips from those who did just that and emerged as successful franchise owners.
Read on to learn how to smartly plan your visit to a franchise expo and come out of it with a clear list of opportunities that suit your goals, skills, and lifestyle.
Interested in more tips about finding and buying the right franchise for you? Read our Q&A guide filled with firsthand tips from successful franchise owners.
1. Study the franchise expo exhibitor list before the event.
Many franchise expos offer a wealth of information on their websites well before they're held. While it's worth studying all the resources made available here, the list of exhibitors is particularly useful for pre-planning.
With this list in front of you, you can immediately note those that don't appeal to you from the outset. Do some initial online research into those that interest you. Go to their websites to explore their franchise opportunities more in-depth.
Many franchisors offer detailed information about their opportunities you can use to further highlight good candidates and eliminate poor fits. Some companies will indicate where specifically they're looking to expand.
Note any questions you'd like to ask potential franchisors in person at the event. While going through each of these one-by-one may be time-consuming, it's helpful to at least do this research for a sample of the most attractive opportunities.
To-do list:
Find the list of exhibitors on the franchise expo's website.

Eliminate the opportunities that are no-go's from the start.

Do some online research into the franchise opportunities that appeal to you from the outset.

Make a list of questions to bring to those booths in-person.
2. Get organized ahead of time.
Before event day, pick up an expandable folder or document keeper to conveniently store and keep track of the materials you'll pick up from exhibitors. If you have a list of notable opportunities after step one, it's a good idea to label your folder for each franchisor you plan to visit.
It's also a good idea to bring either a notepad and pen or iPad/tablet with you to the event for marking down notes and contact information. You'll likely talk to quite a few exhibitors at the event, so it's important not to rely on memory alone.
To-do list:
Get an expandable folder with labels to keep track of materials from exhibitors.

Pick up a small notepad or tablet for notes.
3. Create a list of questions.
Franchise expos are your opportunity to get important information for making a smart decision. Asking the right questions is critical!
Since everyone's goals and desires are different, there is no one-size-fits-all list of questions to prescribe here, but use the following factors to make sure you're covering the important bases:
Keep in mind that many franchises don't require experience in what it does––training is comprehensive.
Also be aware of home-based franchises and the advantages it can bring, especially for families. Lastly, ask to interview existing franchisees if you think their perspectives could fill in important gaps.
To-do list:
Create a list of key questions to ask of prospective franchisors.

Consider how extensive the training is for any given franchise and how it maps onto your skills and experience.

4. Commit to spending your time wisely.
You're going to be bombarded with exhibitors vying for your attention everywhere you go. Don't get distracted by gimmicks and giveaways. Keep in mind why you're there and stay engaged with the important tasks at hand. That said, it's also important not to spend too much time with one exhibitor. Make an introduction, ask a few questions, and move on.
To-do list:
Set a general time limit for yourself at each exhibitor's booth.
Prioritize your list of questions to ensure you can make wise use of your time.

5. Get follow-up meetings on your calendar.
There's simply not enough time to get everything you need from a franchisor at a franchise trade show. If you're interested in pursuing an opportunity further, request a meeting later that day or over the phone after the event. This way, you can focus on the conversation and have the time to get into the weeds without feeling rushed.
To-do list:
Keep a planner on-hand to schedule follow-up conversations with franchisors you'd like to pursue further.

Other helpful articles:
Read a real-life Groutsmith franchise success story:
Learn more and connect with us and get the conversation started:
Interested in a low-cost franchise opportunity you can grow by creating a community of dedicated customers? Click here to learn how The Groutsmith has become a pioneer in grout and tile cleaning, repair and restoration. Want to start a conversation about owning a franchise of your own? We'd love to talk. Click here to contact our team and learn more.
Looking to learn what it's like to own a Groutsmith franchise? Get a first-hand look from eight franchisees in our free Q&A guide. Click below to download.