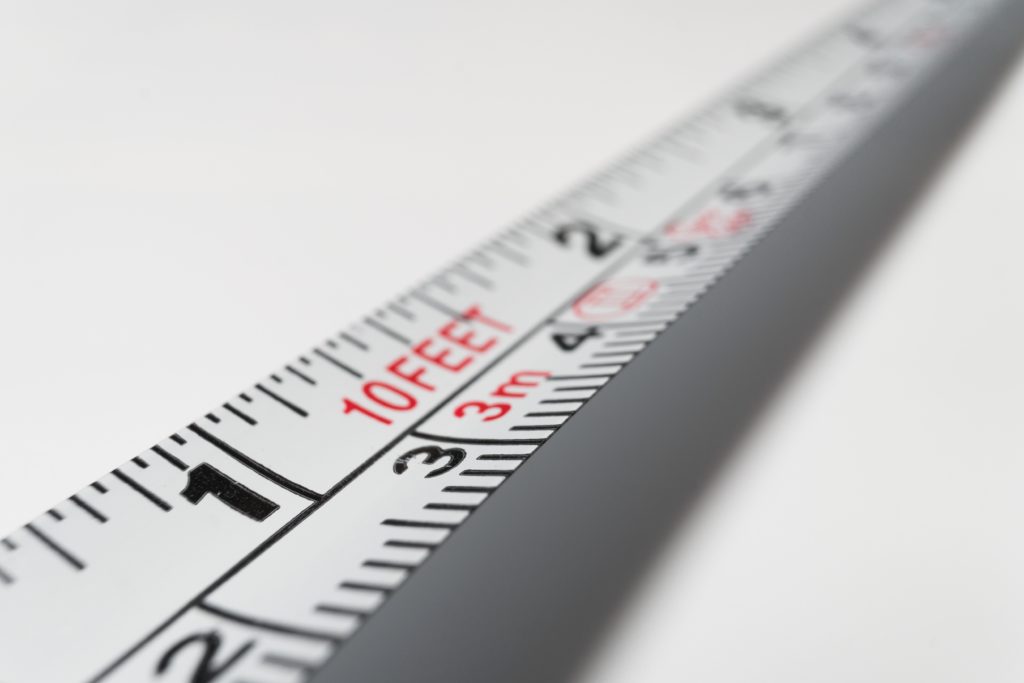 Handyman businesses are in high demand. Homeowners have less and less time to take care of home improvement work themselves, so more and more, they're hiring professionals to do it for them. If you're thinking about entering the market, this is the time.
The proof is in the numbers. As the economy rebounds, experts are forecasting significant growth in the already highly-profitable home services and maintenance sector. The global cleaning services market is projected to grow by 6.2% between 2016 and 2022. Within this market, floor care services, in particular, have seen the most revenue gains thanks to greater demand.
What this means: If you're a handyman (or are thinking about becoming one), it's a great time to enter the market with a business or franchise. In this article, we'll look at the best of two ways to do it: buying a franchise or starting a business from scratch.
A Market Poised for Growth
The statistics for home services businesses paint a very promising picture for handymen-turned-business owners:
The global cleaning services market is expected to garner $74,299 million by 2022, registering a Compound Annual Growth Rate of 6.2% during the forecast period of 2016-2022. (

Allied Market Research

)


Among the different cleaning services within the commercial segment, floor care accounted for the maximum revenue in 2015. The popularity of floor care services has increased in the global market, owing to increased demand from various commercial sectors such as schools, hospitals, and large retail sectors. (

Allied Market Research

)


North America is presently the largest cleaning services market and is anticipated to continue its growth at a notable pace, owing to changing consumer lifestyle and growth in the number of working women, majorly in the U.S. (

Allied Market Research

)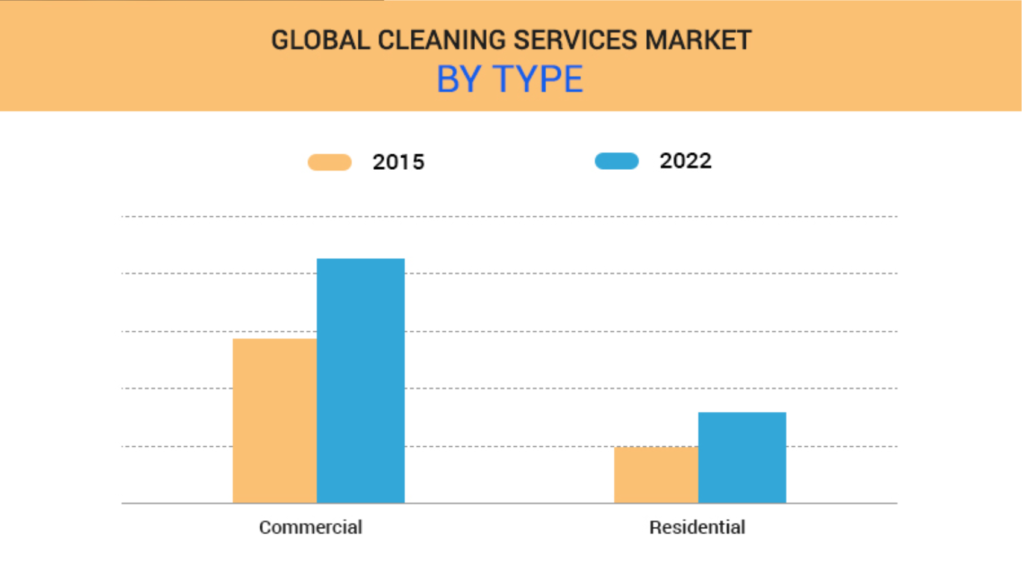 Commercial cleaning services are projected to be one of the most lucrative, growing segments of the market. (Allied Market Research)
Sheetanshu Upadhyay, a research analyst, sums up the key takeaway for business owners:
"Growth in construction activities, an increase in disposable income, and the hectic lifestyle of consumers have led to the growth of the cleaning services market, worldwide. Commercial floor care has emerged to be a lucrative business segment, driven by its extensive usage in retail, health centers, and event venues."

Sheetanshu Upadhyay
Research Analyst, Consumer Goods at Allied Market Research
Given the promising state of home services, now comes the big question: what path should you take to start a business of your own? Should you buy a handyman franchise and hit the ground running with an established brand and a playbook of systems to use, or start from scratch with a new idea?
Let's weigh the pros and cons of each.
Starting a Handyman Business from Scratch: Pros & Cons
Innovation and Creativity
This is an advantage if you're a creative person looking to do something different than your would-be competitors. If you go it alone, success will require a healthy dose of innovation and a willingness to take risks. If that's the kind of person you are, starting your own business gives you the blank canvas you need to bring your new ideas to life.
If you're not trying to reinvent the wheel, however, starting from scratch can leave you at a serious disadvantage. Handyman businesses are nothing new. Decades have been spent perfecting the systems and practices that make them successful. Learning all of that and then improving on them all on your own can be a monumental task with a lot of risks. Franchisors, on the other hand, offer all of those perfected systems and practices for you to use (and innovate upon) right away.
Higher Failure Rate
New startup businesses fail more often than franchises. According to the Bureau of Labor Statistics' Business Employment Dynamics:
"20% of small businesses fail in their first year, 30% of small business fail in their second year, and 50% of small businesses fail after five years in business. Finally, 70% of small business owners fail in their 10th year in business."
While there is very little current research into franchise success rates across the country, a 2012 study conducted by FranNet, a service that connects people to franchises, found the following:
FranNet looked at 1,500 individuals it had helped get into franchised businesses between 2006 and 2010. According to the internal research, 91.2 percent of the businesses were still open after two years, and 85 percent were operating after five years.
As FranNet notes, however, measuring the success of franchising, in general, is next to impossible since success is mediated by the performance of individual franchisees, not by the strength of the franchising model. Instead, they suggest prospective business owners look at it like this:
"The perfect franchise candidate is in the perfect time of their life, has funds and chooses the right franchise for his geographic area. A lot of things have to line up, and if they do, I feel in my heart a franchisee has a better chance of success than an independent startup."
Buying a Handyman Franchise: Pros and Cons
Proven Systems
Franchises work because their systems work. In most cases, each owner operates under a common set of systems, which can be innovated upon to their liking. They can also lean on other owners for support and guidance when needed.
In addition, franchise owners get training about the product line, marketing, how to deal with staff and other aspects of their daily activities. By comparison, all of this is left to the business owner to figure out on their own when they decide to go it alone.
Fees
Franchises charge a fee for buying the franchise and ongoing royalty fees that you need to pay to a franchisor. These vary widely from one franchise to another. Here at The Groutsmith, for example, we've decided to keep our franchise fee low and put royalties on a sliding scale so franchise owners can start their franchise and get it off the ground as easily as possible.
When to Start Your Own Handyman Business
Starting any business from scratch involves many steps and intense dedication to making it work. Market research, supplier management, marketing, branding, training employees, and inventory, are just a handful of the tasks that need to be mastered in order for a new service business to be successful.
When the conditions for success are perfect and smart decisions are made, the advantages are clear: you keep all of what you make and get total control over the business. These are obviously big benefits but keep in mind that with total control comes immense responsibility. Given this, here are a few types of people that are likely well-suited to start a handyman business on their own:
Risk-takers
Franchising certainly isn't risk-free, but starting a business from scratch requires you to carefully weigh the risks and benefits of every single decision or option, large or small. If you're a natural risk-taker and find this to be an enjoyable challenge, you'll certainly have your work cut out for you. You'll have plenty of trial-and-errors operating a business without the proven systems a franchise provides. While the payoff can be huge, it could be costly in terms of finances, time and effort.
Hands-on Leaders
The vast majority of businesses that start from scratch and find success are led by owners who are extremely hands-on. With handyman businesses, where work is literally "hands-on," this is even truer. You'll need to be front and center every step of the way. Managing staff, systems, customers, operations, and business development take a lot of constant juggling. If you're prepared to take all of it on yourself, day-in-and-day-out, you may be set for success on your own.
Willing and able to adapt quickly and intelligently
Change is inevitable at the start of every business. You'll have to change what doesn't work and adapt very quickly to avoid losses that risk the business's survival, especially early on. Business owners not only need to be willing and able to change what doesn't work but know how to change to things that work. That takes a strong intuition and business savvy that often only comes from experience or formal business training. Franchises, on the other hand, greatly reduce the chances of needing to make risky changes as the systems and business model have been perfected over time. When changes are necessary, franchise owners have the corporate office and a whole network of other franchises to reach out to for good solutions.
When to Start a Franchised Handyman Business

Franchising from an established brand offers a more turn-key business option. It's perfect for those who want to remove a lot of the risky guesswork and trial-and-error that comes with setting up and running a business from scratch. Here are a few types of people that may be perfect with a franchise:
Little or no business background
Most franchisors assist franchisees with everything from finding a location, training on the service and products, providing suppliers, and even marketing your products. For those without a business background, this is a massive help. It's a bridge over the waters that sink most from-scratch businesses who spend too much time and money trying to figure their business out on their own.

Those with limited capital
While starting a business from scratch often requires a lot of money up front, many franchises lower the barrier to entry with a low-cost franchise fee and sliding scale royalty structure. (The Groutsmith is one of them!)
Willing to work under a corporate framework
The guidelines and systems of a franchise are one of the main reasons they're successful. Consistent, standardized practices create a strong, reliable brand customers seek in a service provider. The trade-off here is in the degree of control owners have over specific parts of their business. Some franchisors exercise more control over their franchise owners than others. Here at The Groutsmith, we believe in giving our owners as much freedom as possible while making sure The Groutsmith remains a uniquely high-value service provider.

The Bottom Line

As you figure out which path to business ownership is right for you, keep three important questions in mind that get at the most important points we covered here:
If you're risk-averse, or simply want to minimize uncertainty, franchises are an appealing option thanks to their support systems and proven business model.
Are you a creative thinker with a new idea or do you prefer to follow systems proven to work for others?
With a franchise, much of the upfront work has already been done for you. Issues that may have posed a huge challenge come with a system for handling it well from the start. This helps you reduce risk and hit the ground running on day one. If, however, if you get excited about creating a marketing plan, picking vendors,  and deciding on the details of your business, starting your own company from scratch may be more appealing.
Are you willing to work under a supportive framework?
In franchising, the freedom and independence of being your own boss come with a small trade-off most owners are more than willing to make in exchange for the benefits it provides. Depending on the franchise you choose, you may need to abide by some predetermined stipulations, like sharing your franchise's financial information or spending a certain amount of money on advertising and marketing each month.
Let's sum up the key takeaways: Starting a handyman business on your own offers total freedom to innovate and tap into your creative side. It also means taking on immense risk and the potential for costly trial and error. This approach is best for people looking for financial and personal freedom and who have a solid understanding of how to run a business and have an original idea and a plan to bring it to life.


Franchising, on the other hand, offers greater job security and faster returns while still allowing you to start a new career venture with tons of control. When choosing a franchise, the mission is to look closely at the company's values and goals and make sure they align with your own.
As you explore your options, figure out what it is you are hoping to accomplish and how your lifestyle and personal goals align with each business model. Read helpful resources, talk to your friends and family and speak with business owners and franchise owners alike. This shouldn't be an impulsive decision. Above all, be true to your instinct and what will be right for you and your goals in life.
Other helpful articles:
Click or tap below to grab our free guide and learn what franchising with The Groutsmith is like from our family of franchisees. Want to learn more about our franchise opportunity? Contact us today and get the conversation started.