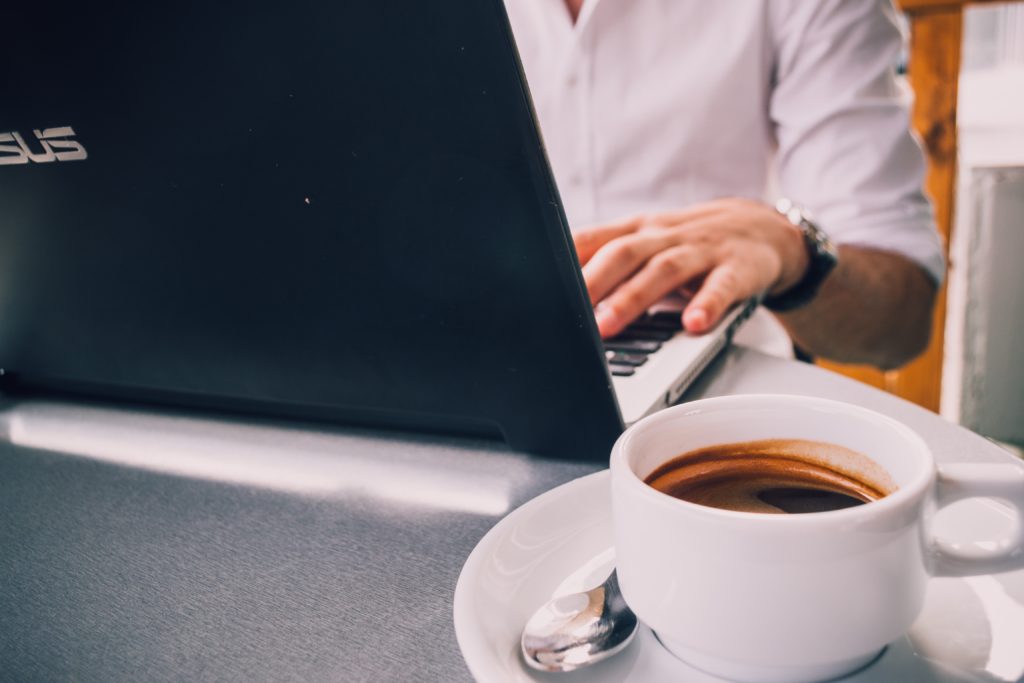 According to recent federal statistics, 27 million Americans will leave their full-time jobs and become self-employed between 2017 and 2020. This will bring the number of self-employed workers to 42 million out of a total of 126 million workers in the United States. That's 33% of everyone working in the country.
What's driving people to leave their nine-to-fives and go into business for themselves? For many, it boils down to three main reasons: flexibility, freedom, and better income. People want more control over their own work and the ability to turn smart business decisions into more income than they'd otherwise receive with a fixed salary.
When looking at who makes up this large and growing group of self-employed earners, recent numbers show that more men are self-employed than women. Why the difference? Researchers point out that it's primarily about the types of jobs men and women take. In this case, men are often more likely than women to work in the occupations that have a large number of self-employed workers, such as construction and management.

Let's be clear, though: Don't think for a second that women are any less capable at the helm of a business. Everyone has an equal shot at success.

Given that some types of self-employed roles seem to be more attractive to men while others are more attractive to women, we've laid out some ideas that according to the numbers, seem more attractive to men, in particular.

Read on to learn 3 self-employment ideas for men and a path that many are taking to get businesses up and running.
1. Handyman

Handymen are often self-employed and offer a variety of home repair services. These can include plumbing, electrical, fences, windows, decks/patios, painting, weatherproofing, and floors.
Who should start a handyman business?
Those who:

Are in great physical condition
Want set their own hours and be your own boss
Have knowledge and skills to repair and replace household items or are willing to learn
Have a passion for helping others
What does a typical day as a handyman look like?

Handymen who don't specialize in a few core services should expect to do different types of jobs every day. One day might be drywalling. Another day might be fixing a washer. Between jobs, you'll be traveling from site to site and picking up the items you need to complete the work. After some initial success, savvy handymen often try to spend least one day a week marketing the business and networking to find more job leads.
What's the target market?

Handymen cast a wide net. Most clients either aren't capable of doing repairs themselves or don't have the time or desire. Most handymen identify their target by considering the type of jobs you plan to take on.
How do handymen make money and grow?
Depending on the job you're hired for, you'll charge varying rates for service and collect payment when the job is complete. If you choose to keep it a small one-man operation, you can stay local within your community. If you'd like to grow the business, you can hire a team and scale the business to more jobs and more territory.
Tips for getting started as a handyman:
When deciding what services to offer, stick with what you're most skilled at or what you'd be willing to learn. Handyman businesses can be very profitable, even with a limited range of services.


Purchase tools as-needed. This might mean more ongoing expenses but will greatly reduce your start-up costs.


Learn the applicable laws in your area. Connect with an attorney and the contractor's board in your area to get a handle on local laws.


When you qualify, become a certified handyman professional through The Association of Certified Handyman Professionals.


2. Home Restoration & Remodeling

Restoration and/or remodeling, while more complex than handyman work, can also be a one-man operation or team-based business. Services typically include restoring older spaces and fixtures or remodeling areas of the house like kitchens, bathrooms, bedrooms, or additions.
Who should start a home restoration and remodeling business?
Those who:

Are interested in home improvement
Have either existing experience in construction-related skills, has a plan for training to learn them, or is partnering with an experienced provider
Pay close attention to detail and project management
Has a knack for customer service
What does a typical day as a restorer or remodeler look like?
While this can look somewhat different depending on whether you manage the business or are delivering services yourself, a typical day can include:

Sourcing supplies and materials
Communicating with customers
Scheduling your crew for work
Building relationships with vendors
Maintaining payroll for your crew
Creating contracts
Promoting the business
Participating in the work: demolition and installation
What's the target market?
Most customers are home and business owners who want their space professionally restored or remodeled (and are willing to pay a premium).
How do restoration and remodeling businesses make money and grow?

These businesses charge customers for the labor and materials involved in the job. While the business is responsible for the tools used, other materials like paint, hardware, flooring, and other supplies are purchased at wholesale prices and the customer is charged a premium. Labor costs are hourly and determined by your expertise, the type of job, and what competitors charge. While some businesses are content with staying small, those interested in growth can steadily target larger and larger contracts.
Tips for getting started as a restoration and remodeling professional:
Network with existing contractors and potential customers to establish yourself.


Attend home shows and rent a booth as an exhibitor to get your name out and about.


Leave flyers and at local hardware/DIY stores and reach out to local plumbers, electricians, and even general contractors who may need help on larger jobs.
3. Specialty Home Cleaning

Specialty home cleaning businesses help ease the burden of cleaning and maintenance for a client, whether it is a home or business space. Unlike a traditional cleaning service, specialty cleaners focus on cleaning that requires more complex or advanced services, such as interior/flooring materials. Since the work requires an expert, service providers can charge a premium rate.
Who should start a specialty home cleaning business?

Those who:

Have an eye for detail and a strong work ethic
Are comfortable with the labor and being on their feet all day
Can interact with a lot of different personality types
Are willing to learn about new cleaning techniques and tools
What does a typical day look like as a speciality home cleaner?

Daily operations vary depending on what type of specialty cleaning you focus on. In addition to the cleaning work, business owners have to spend at least some time each day traveling to jobs, maintaining customer accounts, invoicing, and promoting the business.
What's the target market?

While this, too, depends on the cleaning business's specialty, many cleaners focus on residential homes as well as business spaces.
How do specialty home cleaning businesses make money and grow?

Specialty cleaners charge for the cleaning services provided –– sometimes hourly or at a fixed rate depending on the type of cleaning. These businesses can easily be a one-man operation or can be scaled up to a team that can tackle multiple jobs per day.
Tips for getting started as a specialty home cleaner:

Develop your business plan around a speciality cleaning service that's in high demand in your area.


Consider types of cleaning services that other businesses offer as add-ons that really deserve a dedicated expert.


Consider starting with friends and family to get some quick wins before advertising your service throughout your community.
How a Cleaning, Repair & Restoration franchise offers a fast and easy path to self-employment

---
While it's certainly possible to become self-employed by starting businesses like these from scratch, more and more, people are turning to franchising to get trained and get their business started with fewer start-up costs.

Franchising provides a unique set of benefits for both men and women interested in becoming self-employed:

An already established product
Trusted brand recognition
Operational support
Built-in training
Quick access to products
Specifically for men, cleaning, repair, and restoration franchises offer a mix of all the opportunities we summarized –– all wrapped up into a convenient franchise package that enables you to save considerable time and money becoming an expert in an in-demand professional home service.

The Groutsmith, cleaning, repair, and restoration franchise that focuses on tile and grout offers a prime example of a service that many people need, but few companies currently provide. As we cover in another article, home and business owners have a lot of reasons to hire a tile and grout professional:

It saves them time and money trying to do it themselves
Tile and grout lasts longer when professionally-maintained
It enables them to restore old tile and grout to like-new condition
It ensures the products used are safe
While franchising saves entrepreneurs time and money, it's a process that takes planning, dedication, and due diligence. It involves a healthy dose of self-examination, research, asking good questions, and ultimately, making an informed decision that will give you the best chance at success and happiness.

Read this post for a step-by-step guide to becoming a franchise owner or use the links below to learn more about the benefits of franchising and what to consider.
Other helpful articles:

Want to learn more about becoming a franchise owner with a low-cost opportunity anyone can succeed with? Learn more about The Groutsmith, read a real-life success story from a Groutsmith franchise owner projecting $1 million in sales this year, and contact us to get more information and start the conversation.

Looking to learn what it's like to own a Groutsmith franchise? Get a first-hand look from eight franchisees in our free Q&A guide. Click below to download.